Customer insights & ideation
Market research & validation
Experience strategy

​​​​​​​
Planning & scope definition 
Design execution & validation
PLATFORM
iOS, Android, Web
Julian Ortiz - Assistant Developer
Özgür Demir - Data Scientist
Duncan McDade - Interaction Design
Erni Dichtl - Educational expert
Dr. Arndt Schwaiger - Businesscoach
Prof. Dr. Burkard Wördenweber - Innovationconsultant  
In 2017, I had a conversation with a teacher about the state of education system in Germany. I found the need to build an adaptive learning app giving all children the same chance of learning and even more: the joy of learning. I started directly working on the idea and founded later 2018 my own business.
In favor of speed to market and low resources, me and my team were tasked to design and build the product with the most simple possible framework and the least number of exercises that made possible to test our assumptions. The product launch was early 2019. The
MVP
is designed for a test period of about two months.
In the last thirty months, I gained a lot of experience in entrepreneurship and user-centric design with the as the project in all phase of the process. 
Learning is still unaffected by digitalization
Problem 1: Education no longer fits to social change
School children have different learning styles and skills level. However, curriculum and learning materials are largely geared towards all children learning the same in the same way. There is request for a radical change in teaching methodology by leveraging digital technologies paired with agile, autonomous learning approaches.
Problem 2: STEM is more important than ever
Studies show: Math can cause problems and sometimes trigger fears. Average level at primary school falls continuously since years. Only about 10-15% of students imagine working in a STEM profession later. 
Problem 3: Lack of teacher
In 2025, there will be one million more students in Germany and predict 25,000 teachers missing from primary schools. There is thus a lack of teachers who can teach the - because of inclusion and migration - more and more varying student profiles.​​​​​​​
Starting with interviews and surveys
I dived into to project with an research on e-learning products, trends in sustainable education and new learning anlongside with govermental programs; conducted interviews with pupils from first to seventh grade, parents and teachers, followed by an online survey, to get a little more representative values; looked on social media to gauge what people were saying. These varied research techniques helped to quickly gain insights into the needs of our users and gave us a concrete understanding of the environment and processes.
- Grade of satisfaction level with current education system?
- Main problems with current education system?
- What support is desired from students and teachers?
- What are the obstacles in school life?
- What´s the difference between learning at school and at home?
- To what extent are digital tools already being used for learning?
- What about digitization at the school? 
Top insights & Problems
I conducted customer and market research, worked through numerous studiess and talked intensively with educational experts to drive our planning phase.
These are the key insights, which reflect the difference in learning profiles.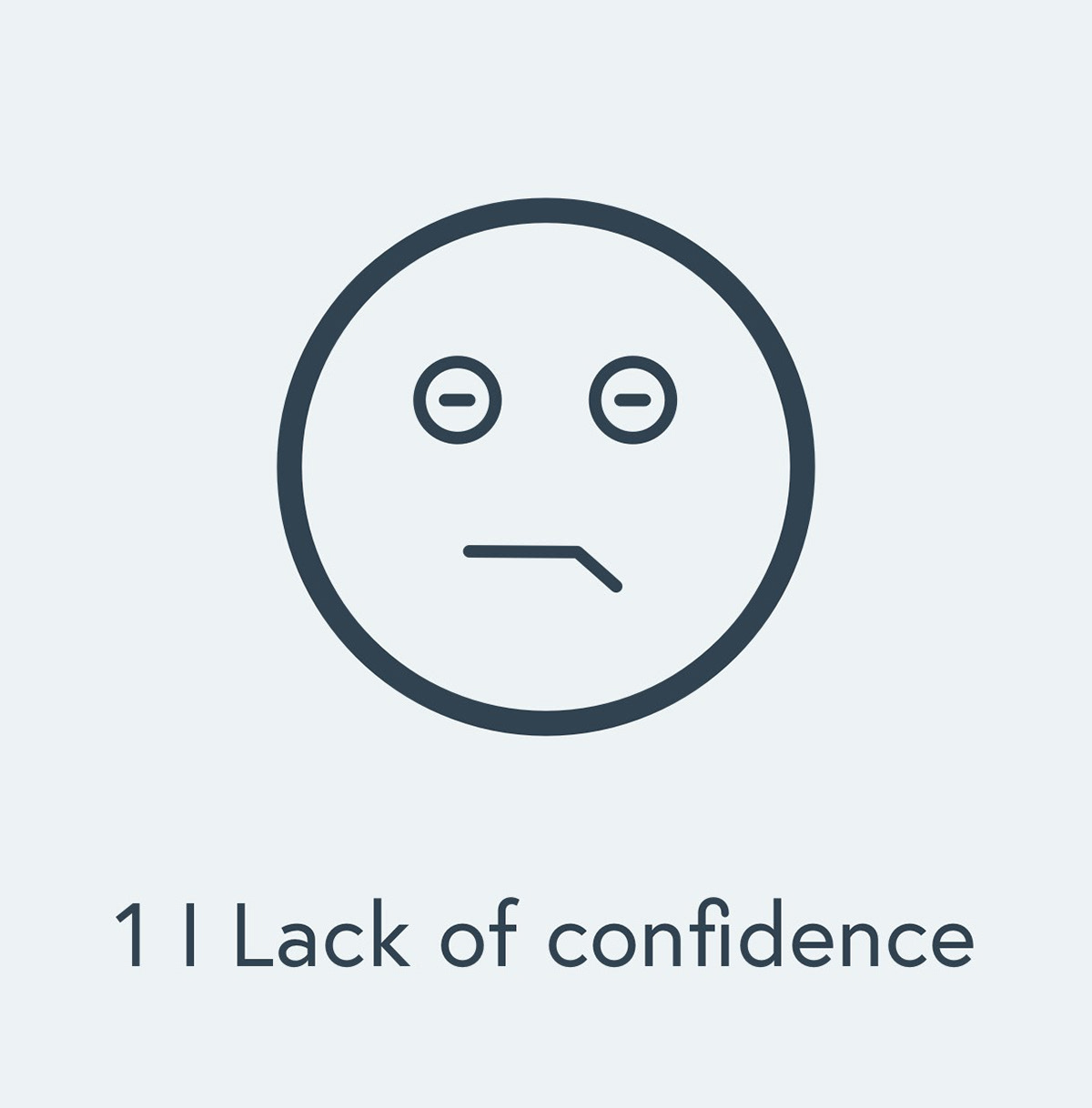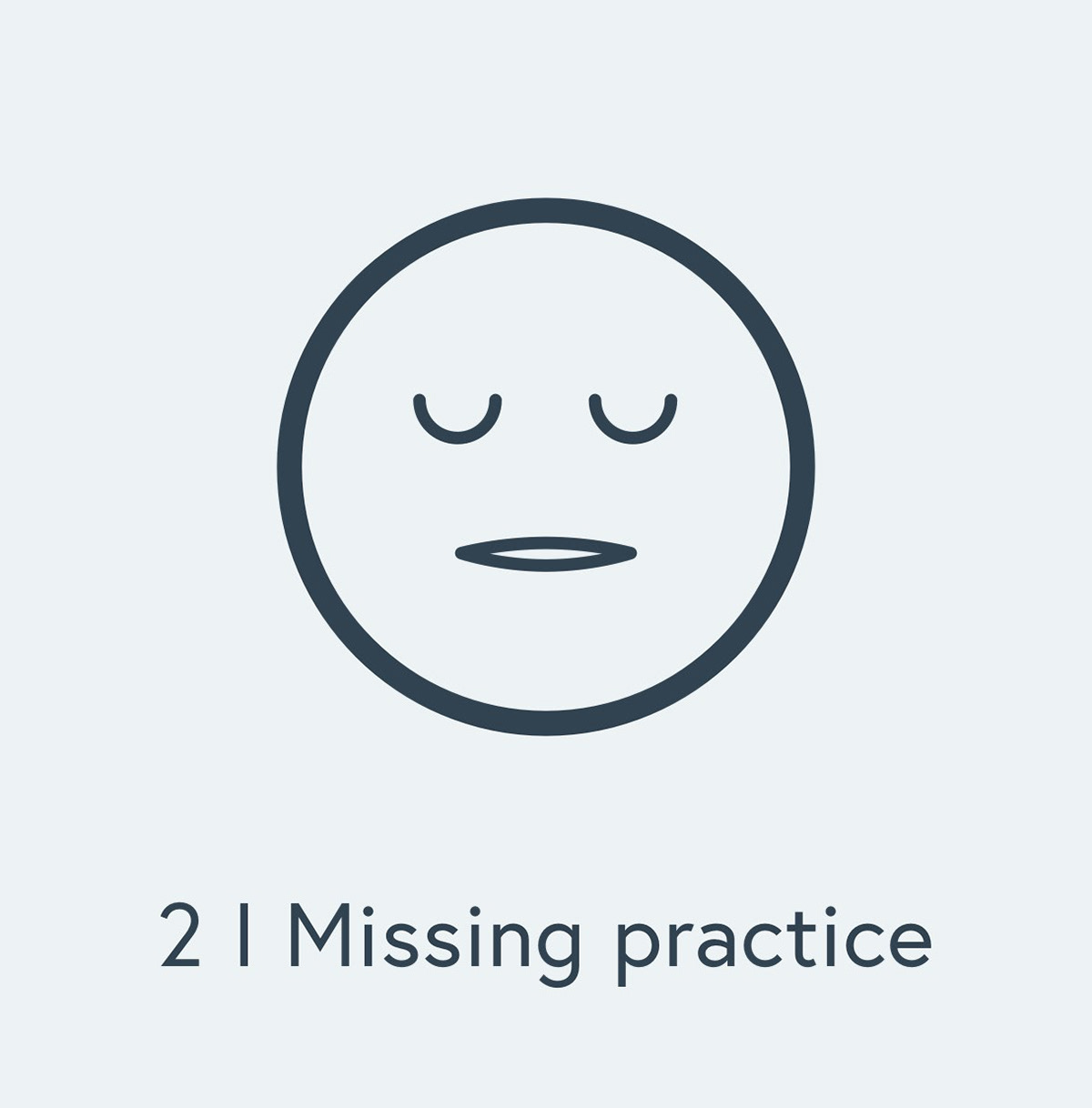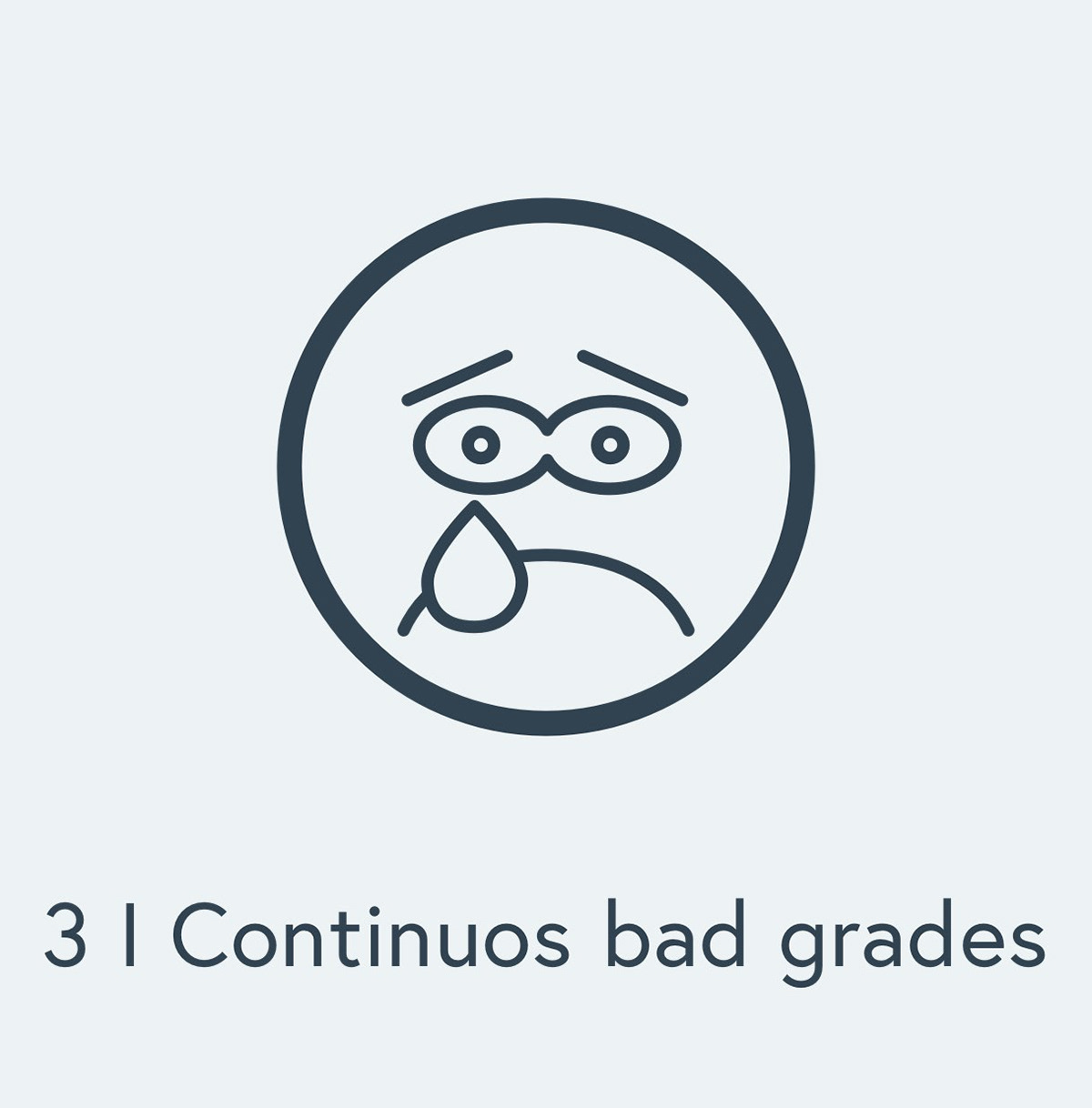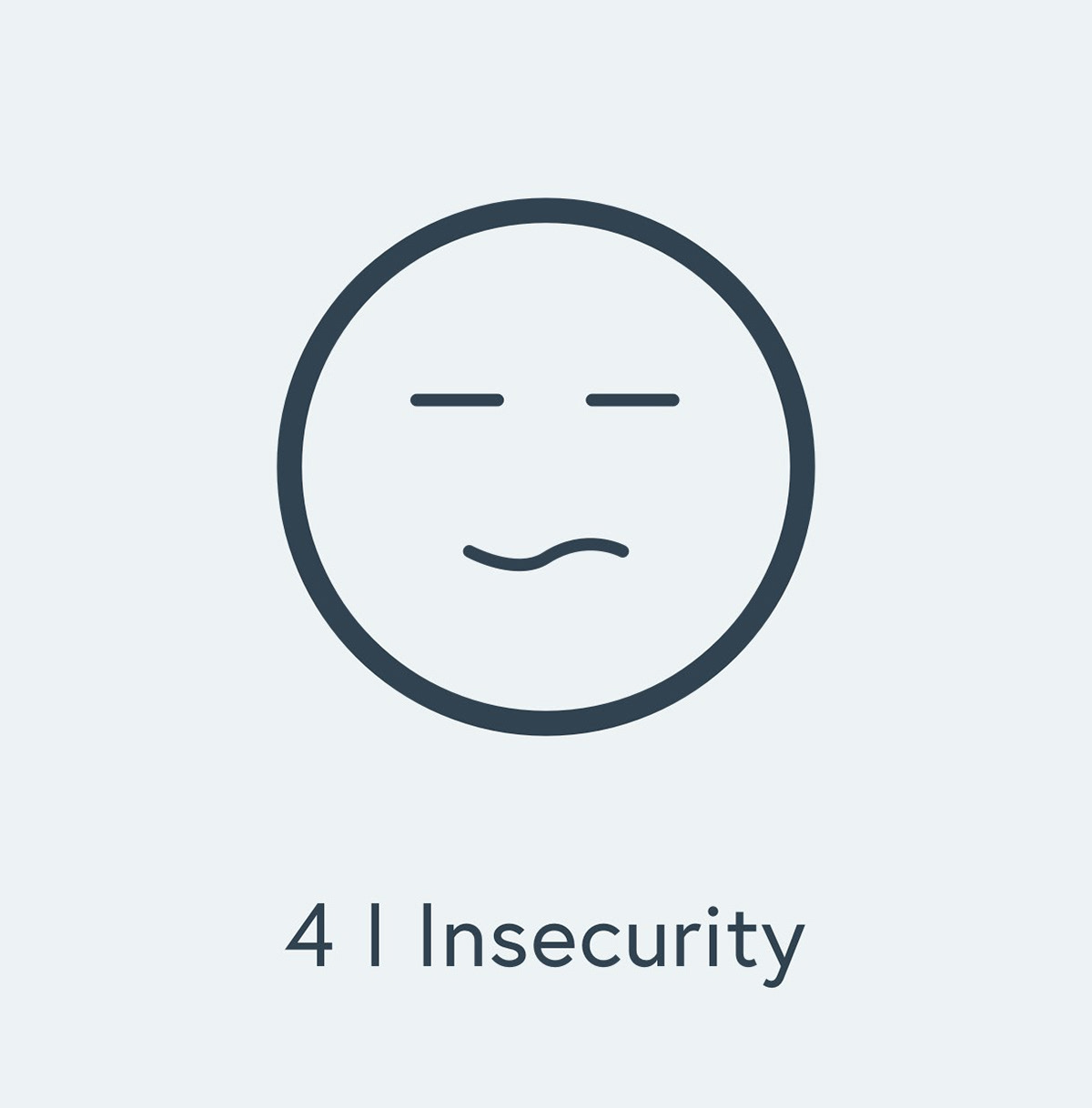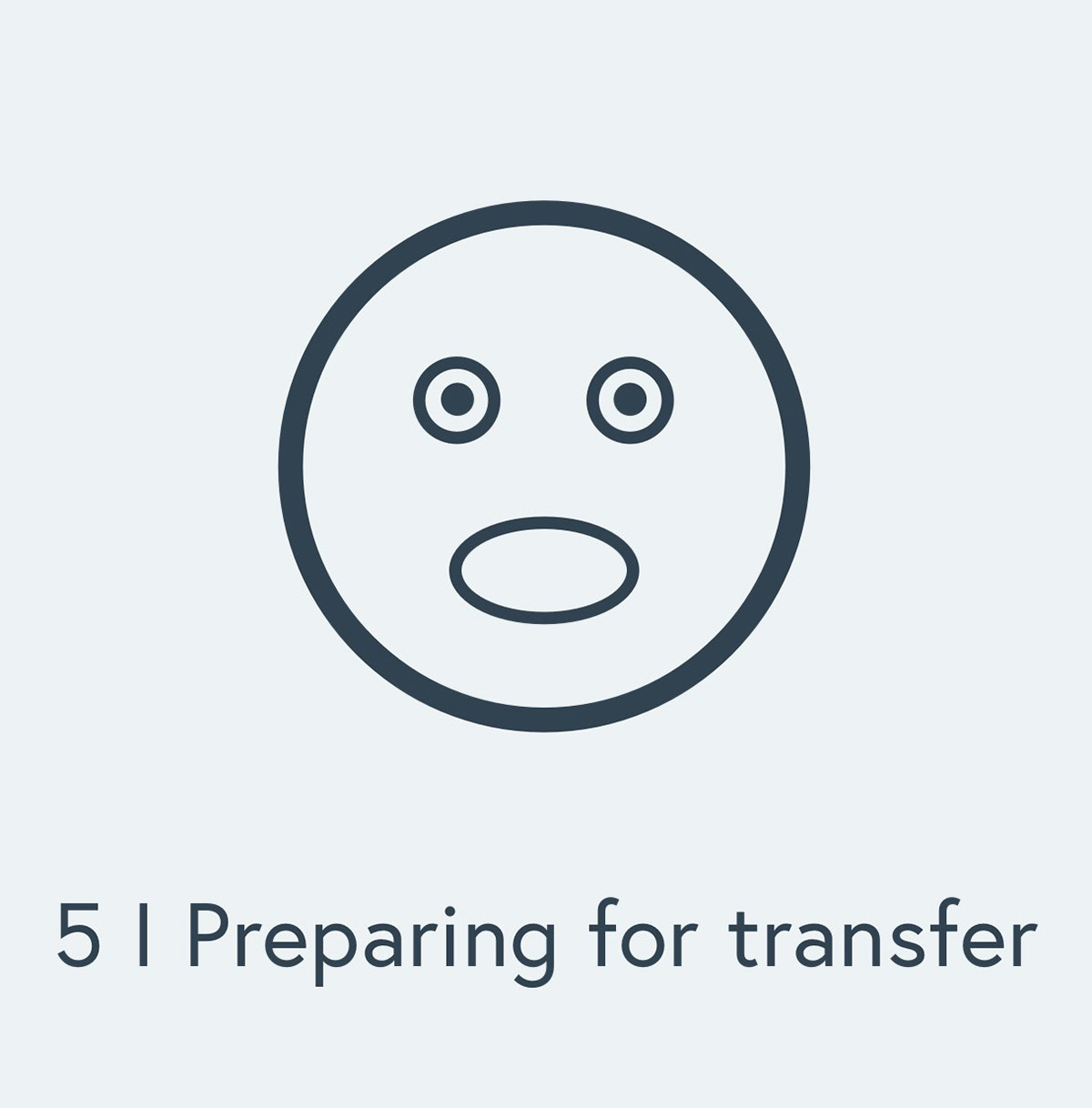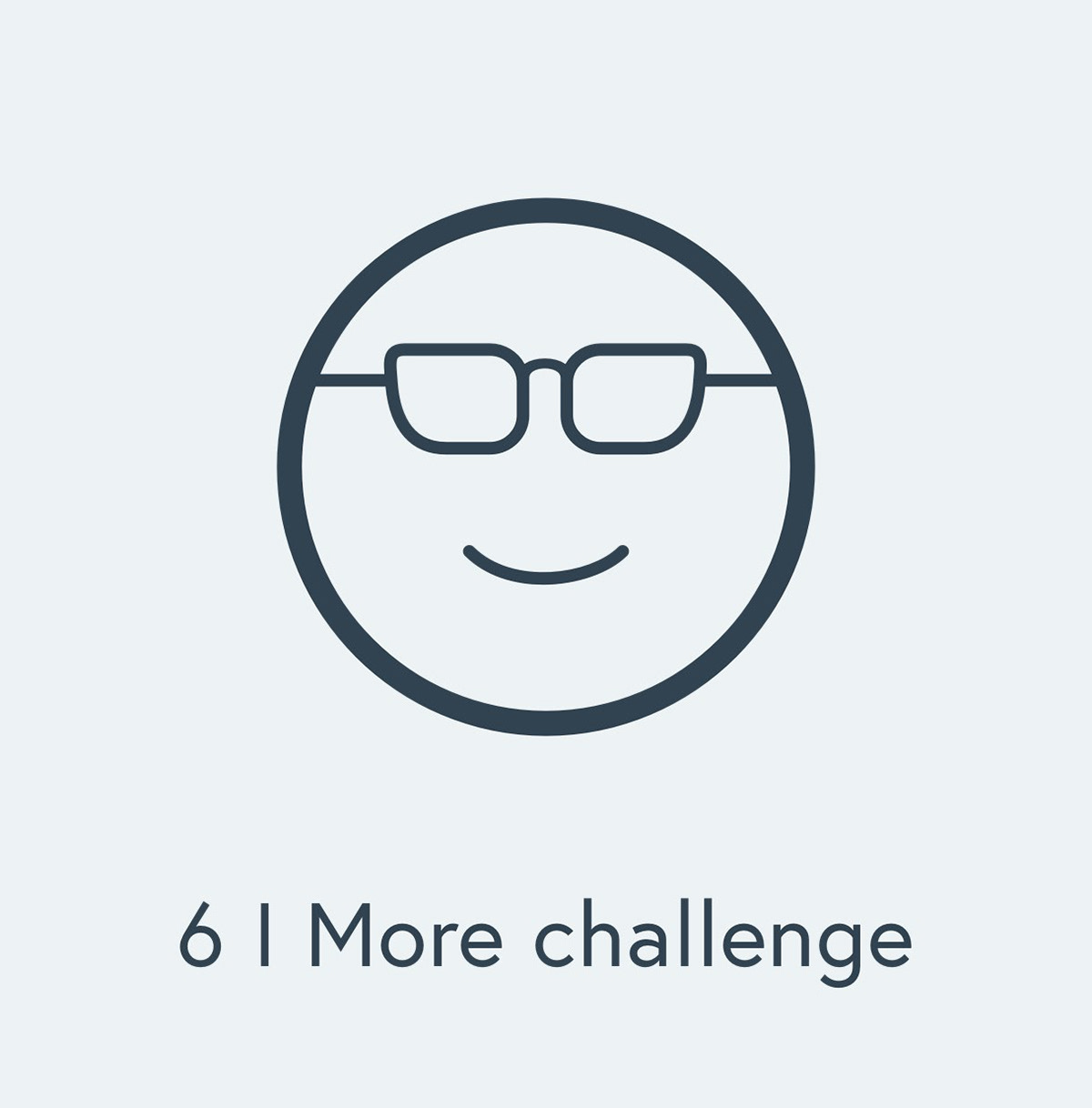 Building emphaty
Using the quantitative and qualitative data from interviews and survey results, I defined togehter with some teachers target group profiles to better empathize with my main user groups and prioritize goals according to their needs.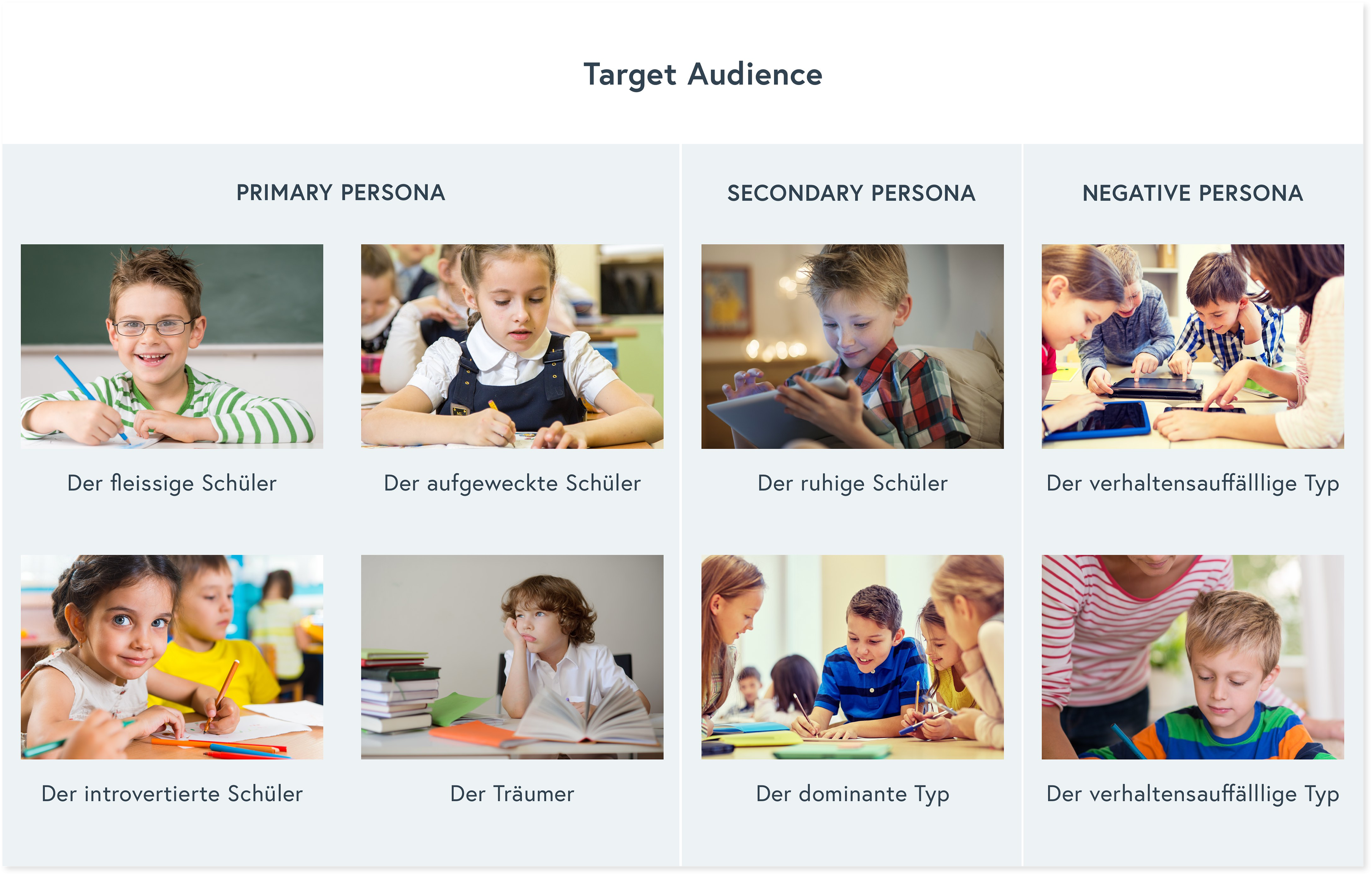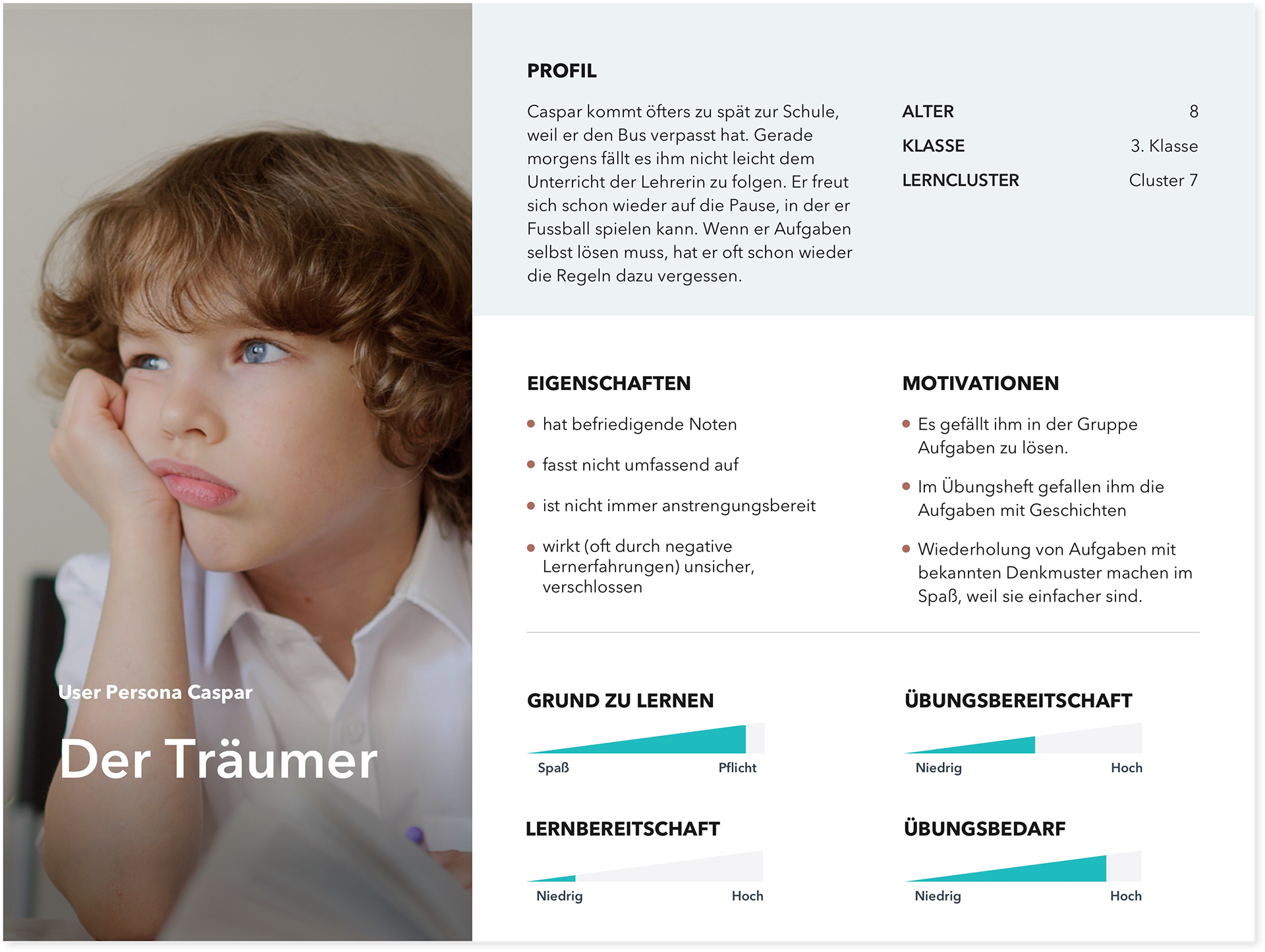 onboarding the team
Already at this early stage, I tried to set up a team for my project. In order to create a collaborative culture with a lean approach we started a workshop row, called "

Innovation Cell Workshop

" - in cooperation with our partner Phasix. We used different methods, amongst other things "

Hypothesis generation

", which is a quick exercise that allows to reflect on all the already-known assumptions and insights related to user needs and behaviours, share them amongst team members, and derive initial ideas for service experiences or features that could be offered. This created early team‐wide alignment, sparked tons of great ideas and created a strong sense of ownership across different disciplines.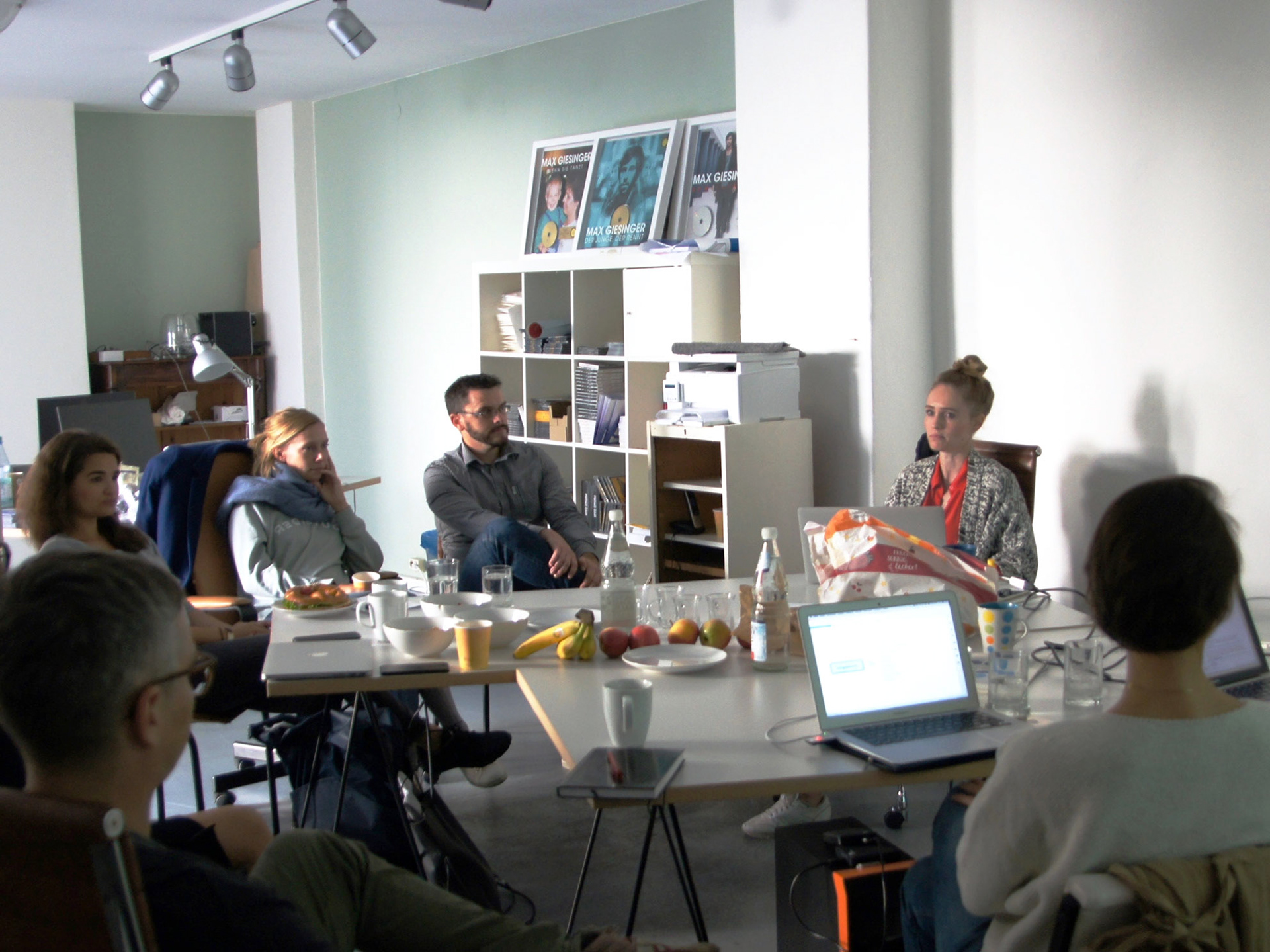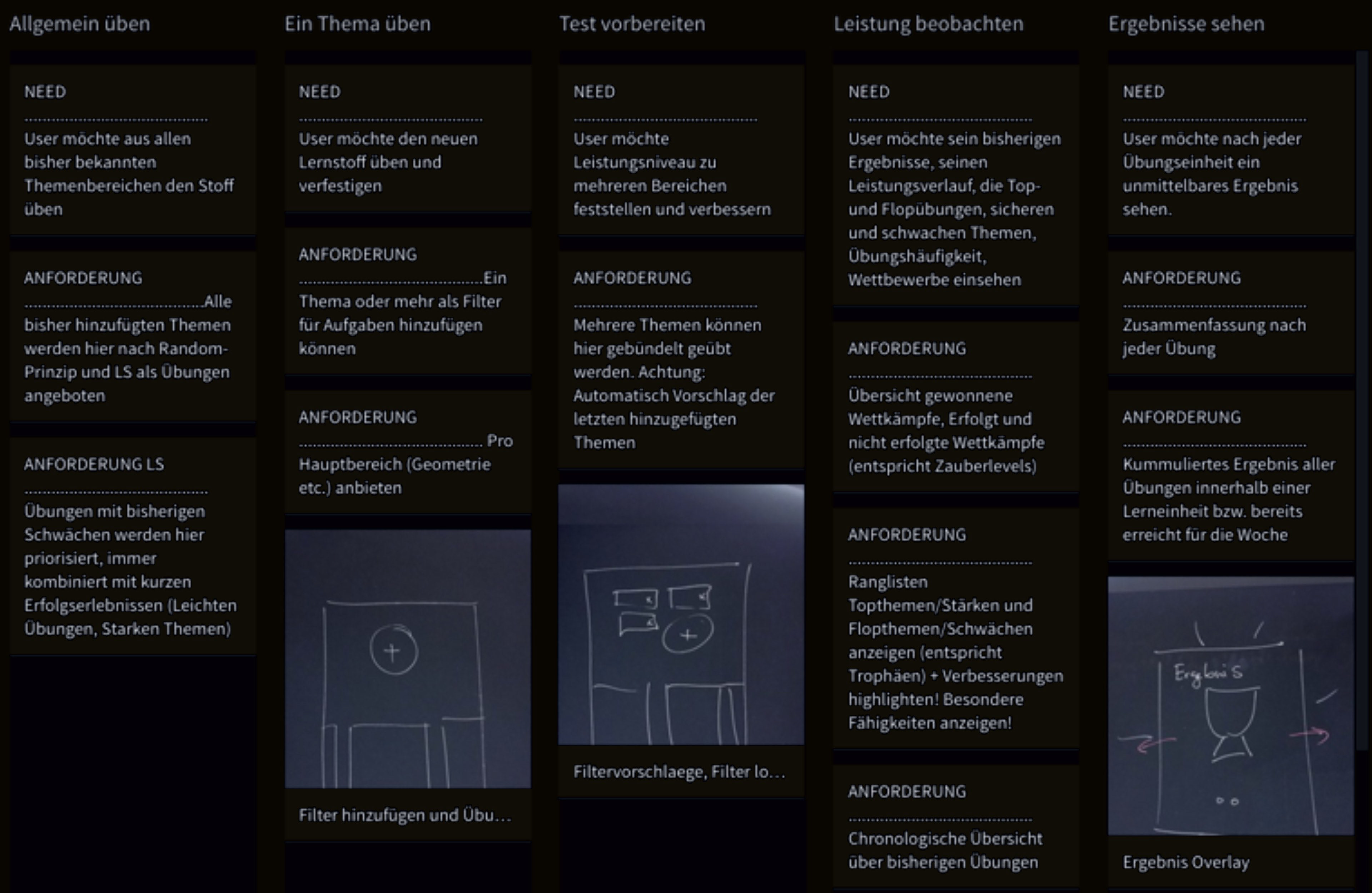 Learning as a new experience
I was thrilled by the opportunity to establish a new way of learning. 
We did a lot of research and worked hard on the "subjective characteristics in order to give the children more motivation and purpose for learning. 
The children should build an emotional bond through the "personal, intelligent avatars" in the app. The goal was to establish a new way of learning and to build up a community. We consciously orient ourselves to mechanisms of the Pokémons.
The app activates the joy of learning through the multiplicity of playful elements and gamification mechanisms. Each training session should end with an emotionally positive experience and thus strengthen - as scientific studies prove - the learning effect. 

Empowering students to take ownership of their learning.
Our product new playful education app that evaluates the learning abilities of children and aligns learning to their objectives in order to close skills gaps and release potentials.
Our vision for Ollis is be the best digital learning companion. We wanted to provide adaptive learning on a completely new level. Through our self-learning systems, the learning process can be individually adapted for each student. Like a teacher, the app consideres the different prerequisites, abilities and learning styles of the children. Our vision 
We envisioned the future of learning to be deeply personalised to students´ learning profile and interests.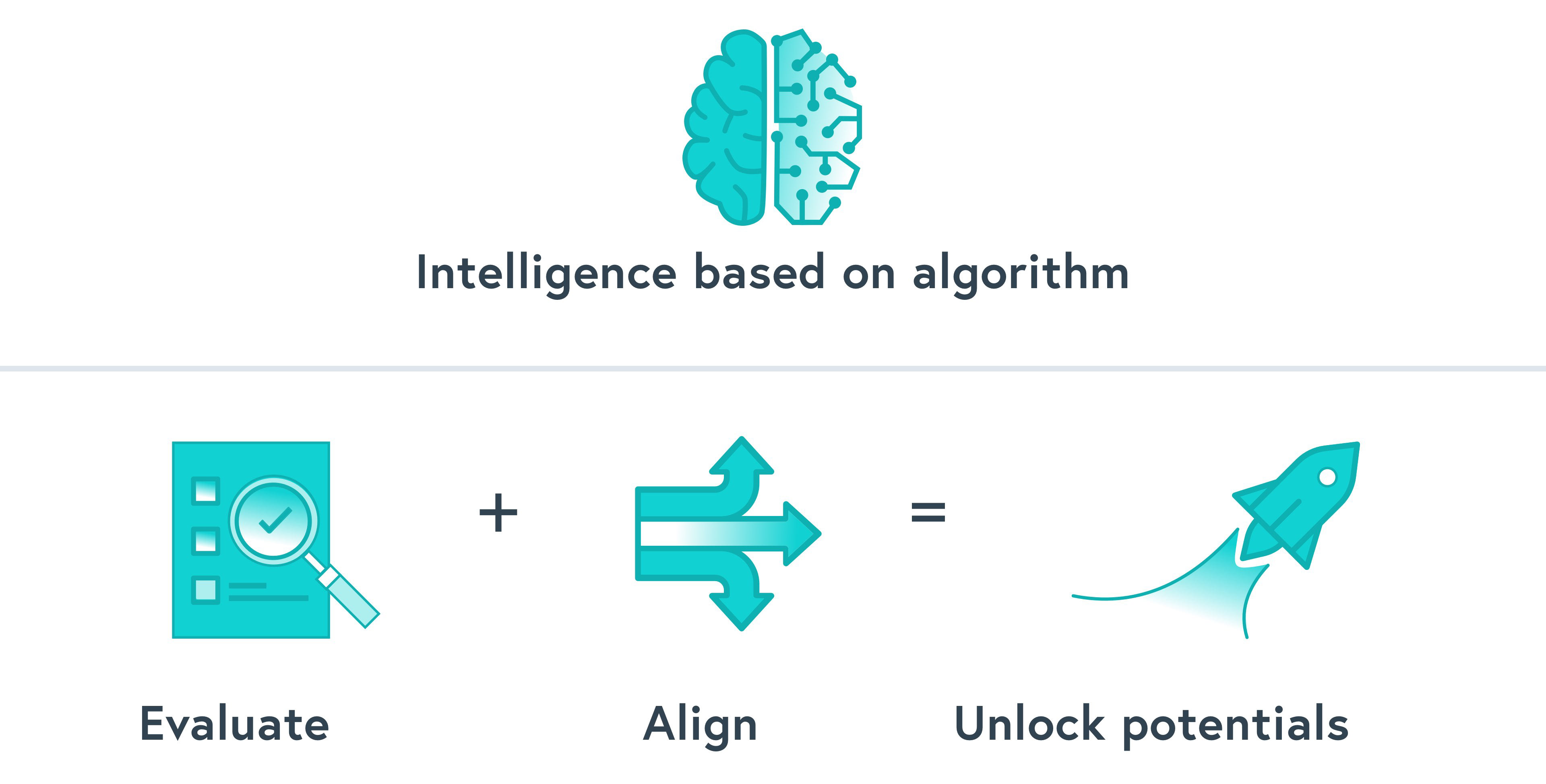 Ollis is a cross-plattform learning app offering personalized practise, starting with mathematics for students from third grade primary school. Users can do over 1000 interactive exercises in different in different difficulty levels. In case of mistakes the app helps to correct. When getting stuck it provides guiding tips for finding solutions.
The app reliably analyzes the learning progress and creates personalised learning paths.
Specify Brand and Experience
Be playful, encouraging and simple.
The visual design was developed by iterating from mood boards and styletiles to the UI kit and finally to creating a first version of the style guide. In our research, we found out that many apps were either visually too restless and distracting or they were too sober in presentation.
We want to enable playful exploratory learning. 
Our benchmark for that was the language-learning App 
Duolingo
.
Conversational UX
was the guiding principle in our design. We created some animal avatars that help with practical tips and assistance when you are stuck. A lot of playful animations and elements are supposed to increase your stickyness. 
The product should be available cross-plattform, as children should be enabled to start learning on desktop at school and continue with it on their tablet at home. According to our research mobile will be the primary use case for children. So we set an

Mobile First

approach in our design and development process.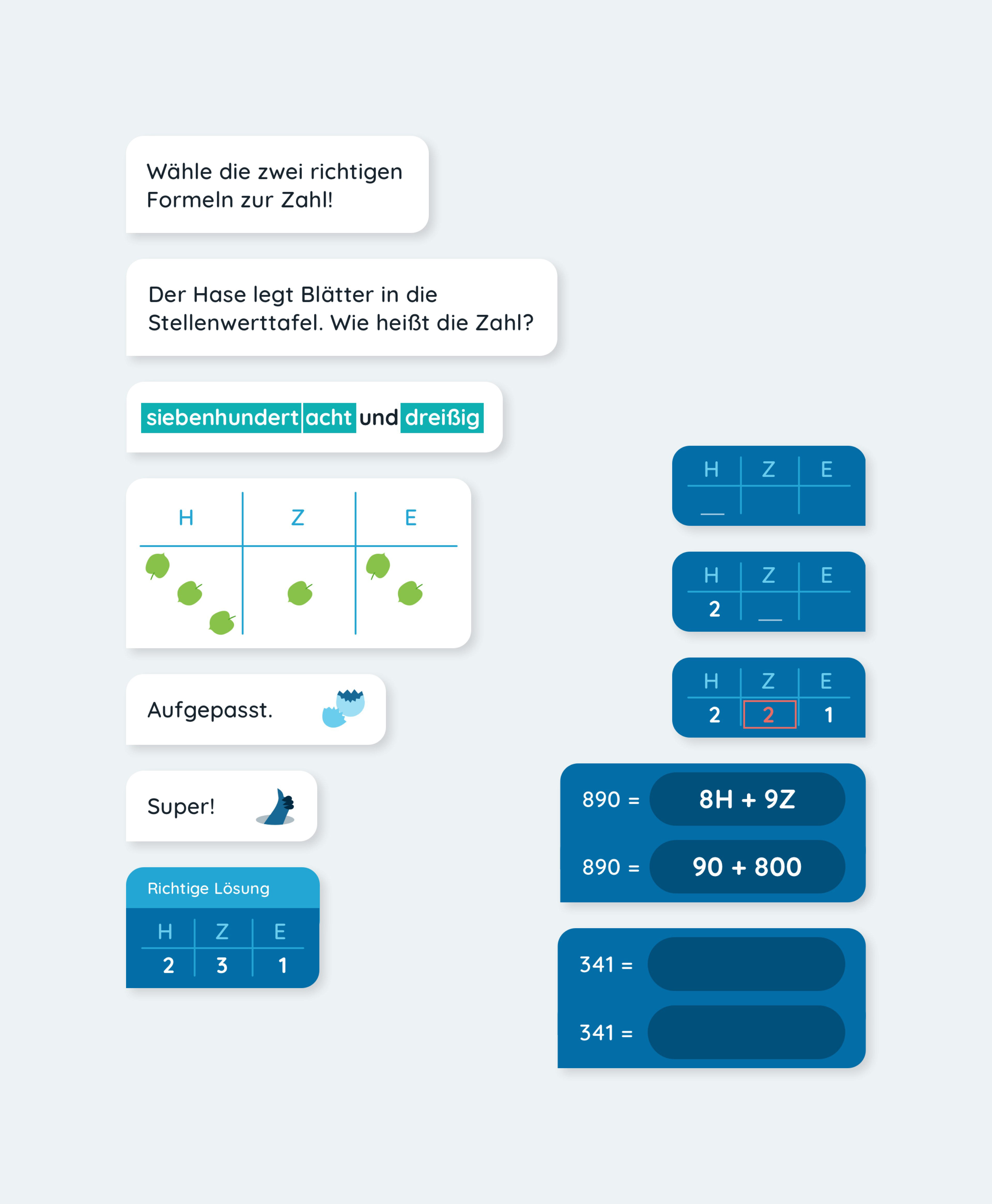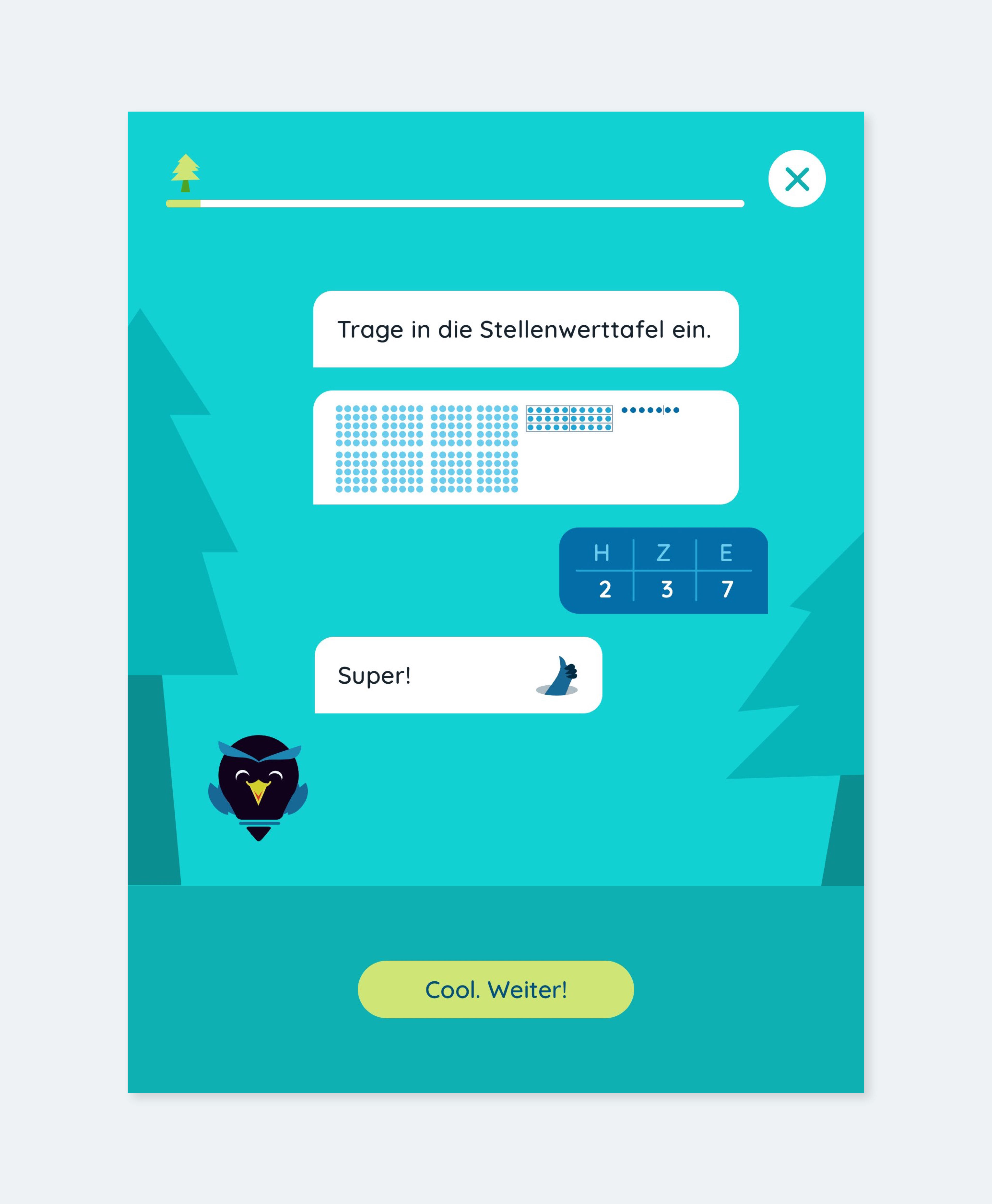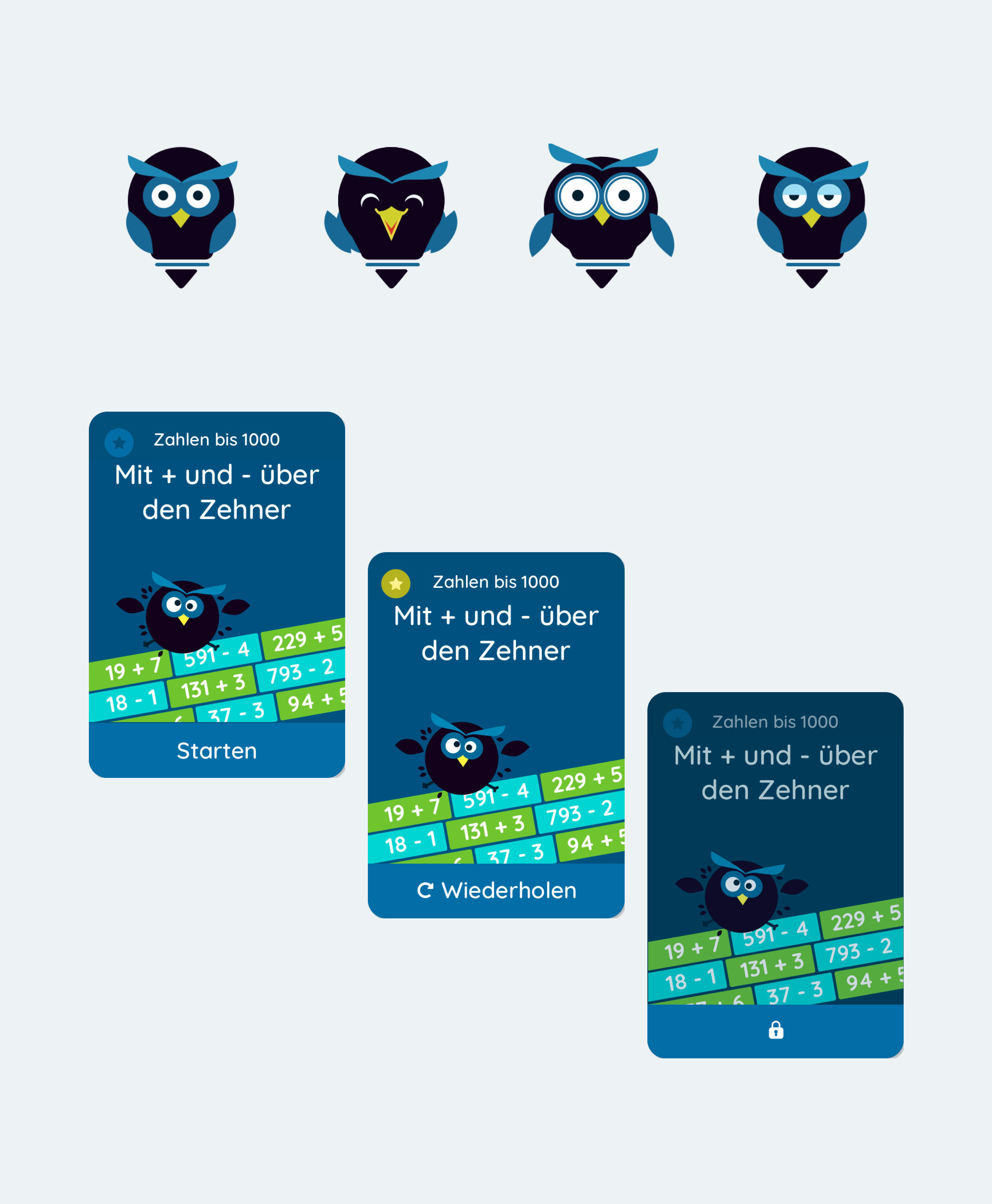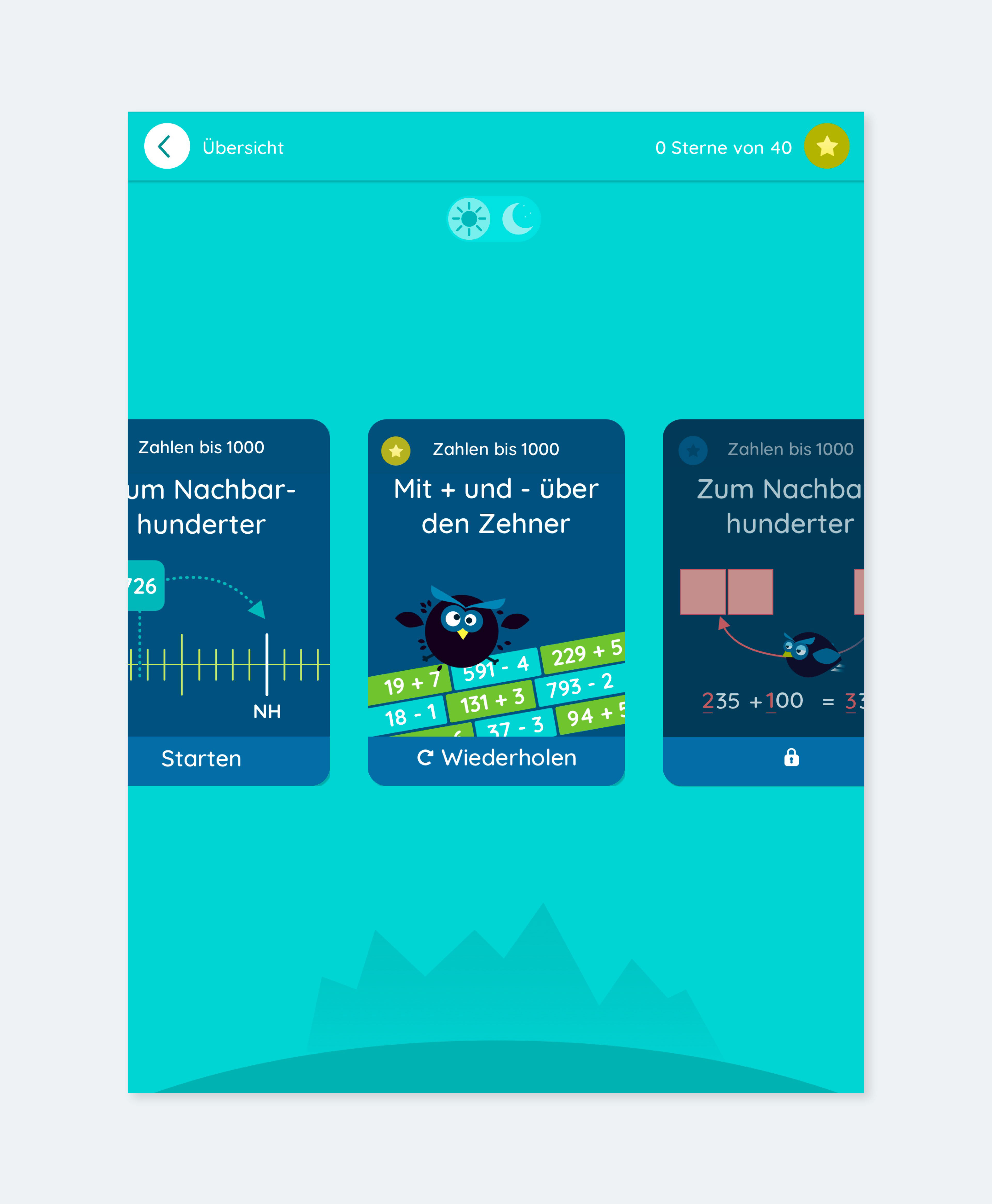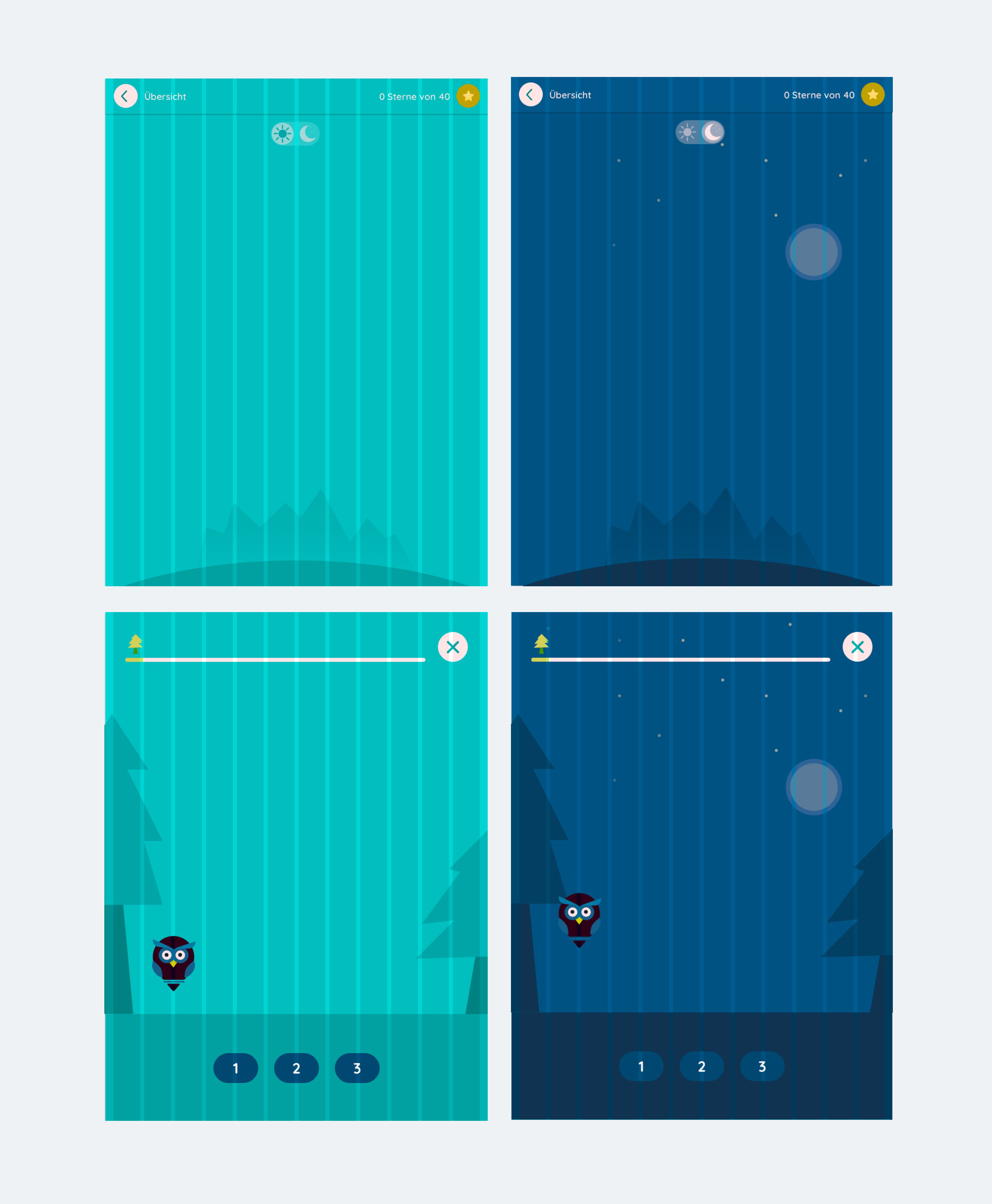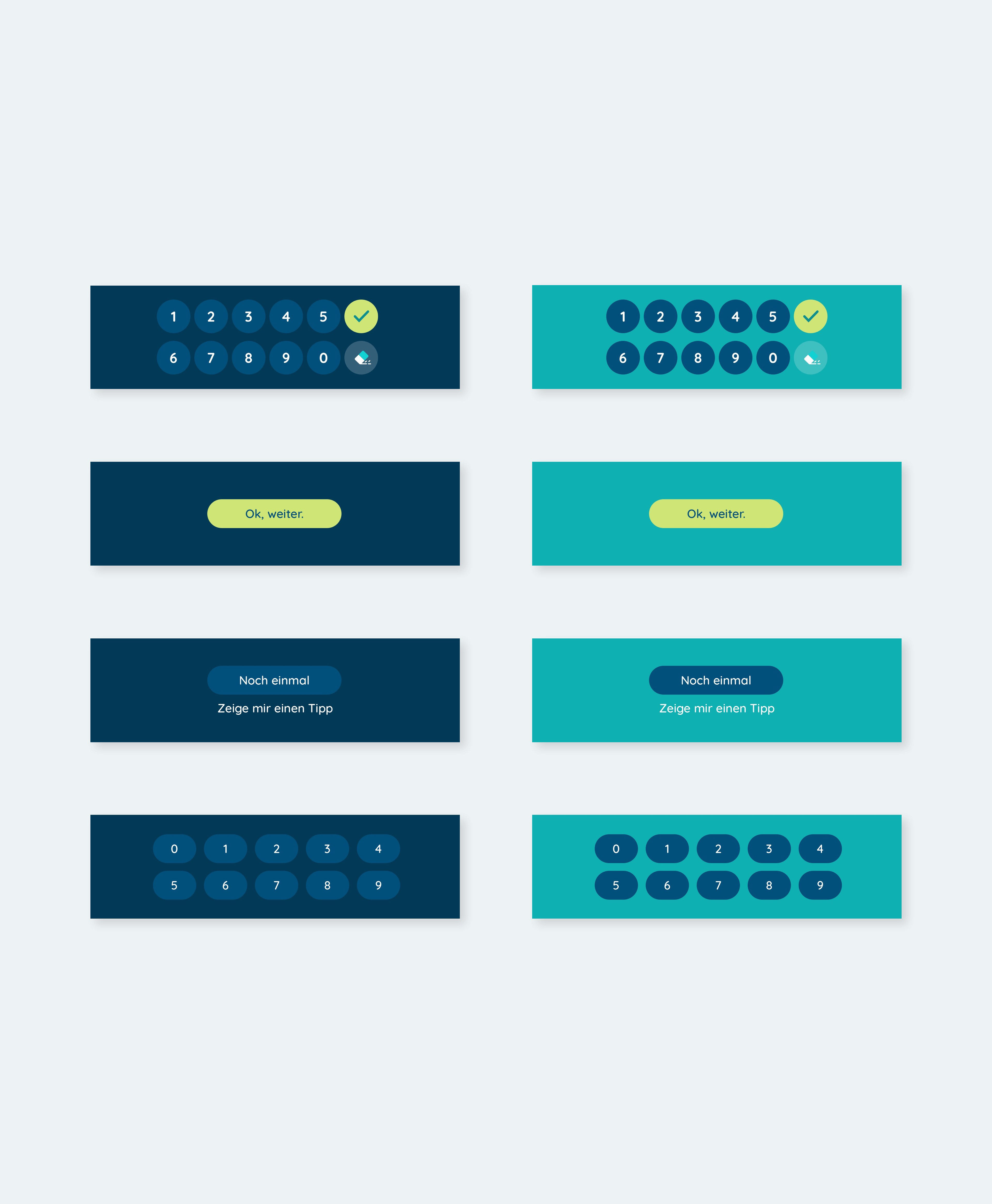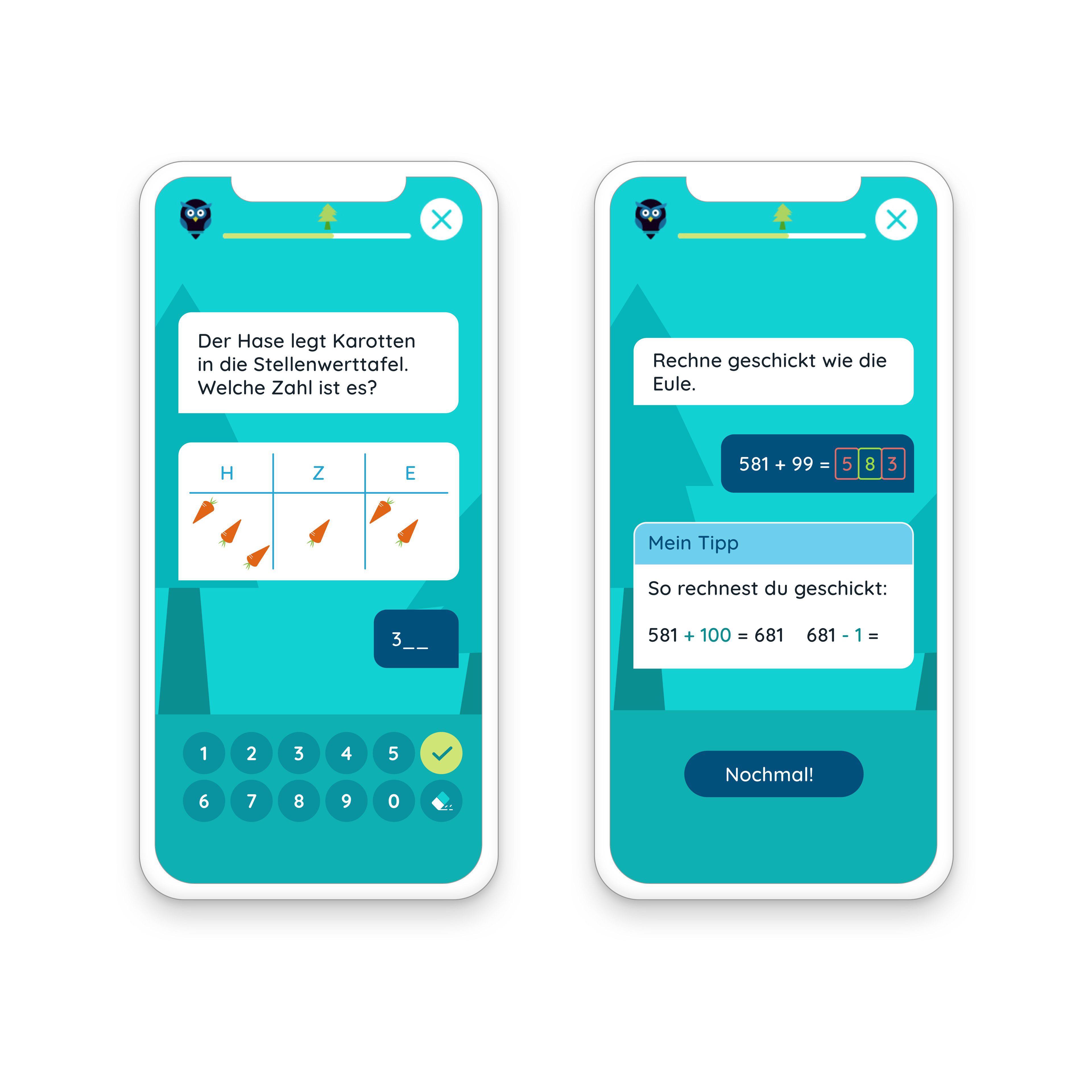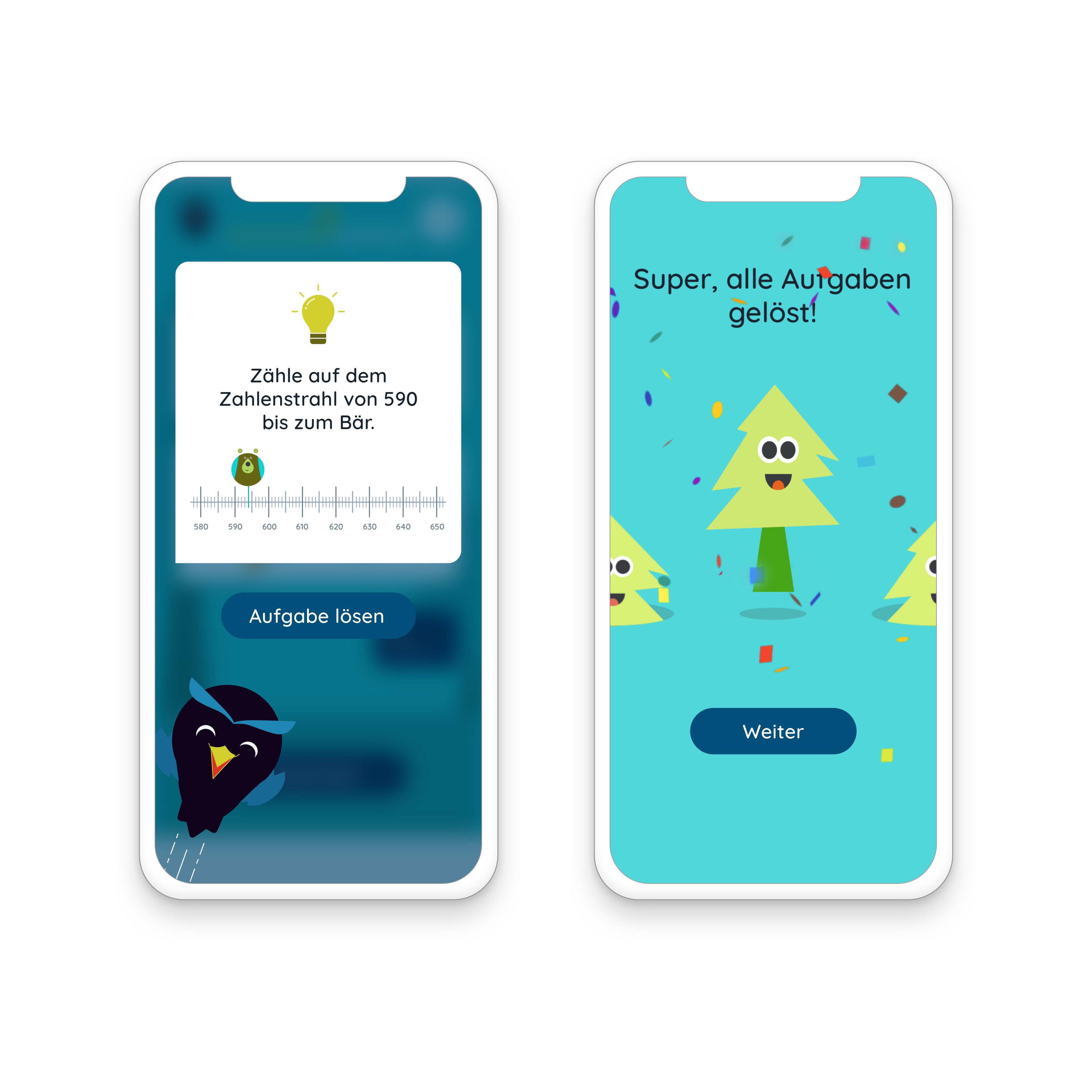 An modular approach of the learning experience shapes complete product architecture. Splitting the product into connected modules creates non-linear matrix user flows. Definining a name and data conventions

 system early was beneficial helping our team stay in sync as design, content and development startet together.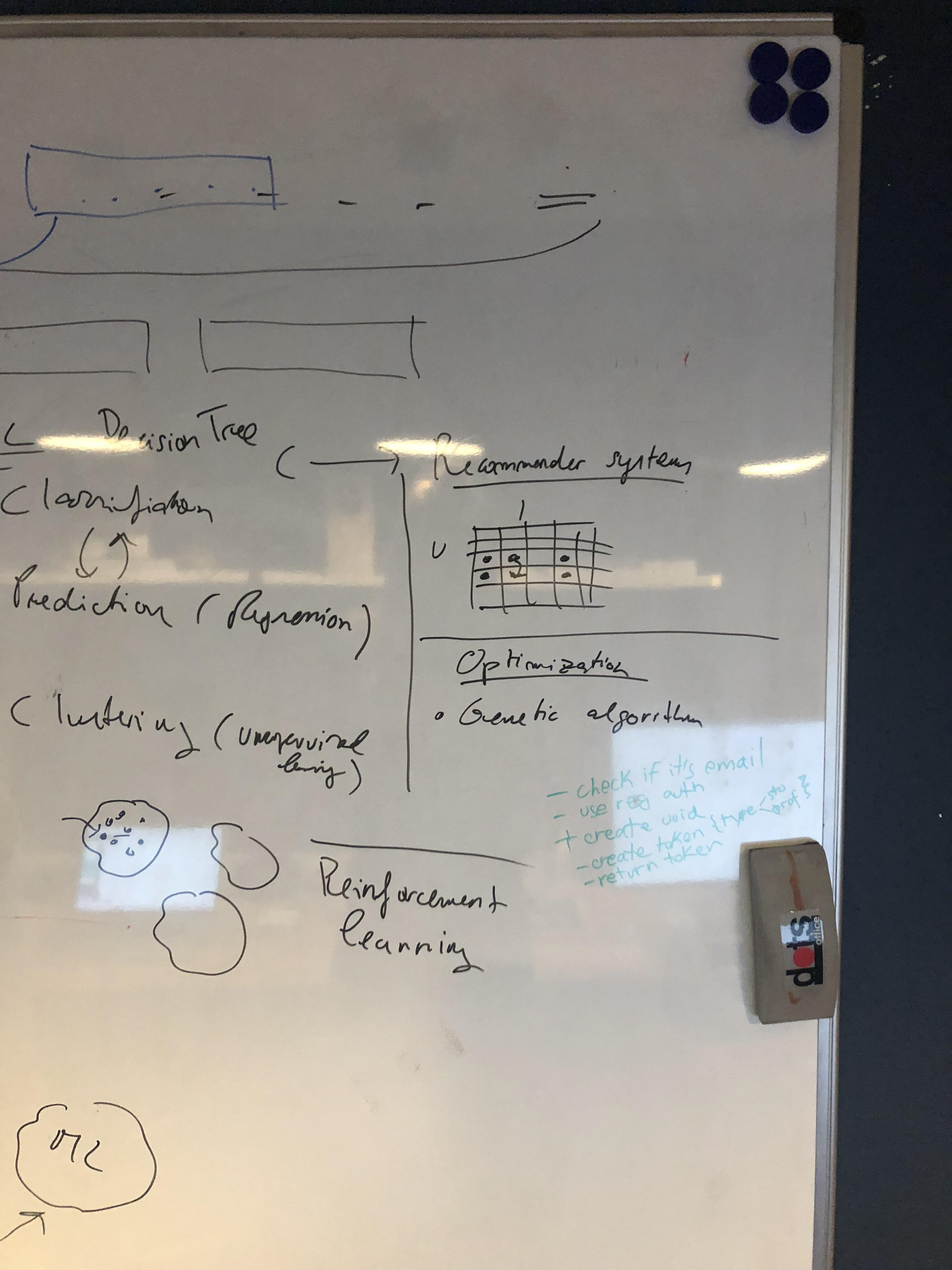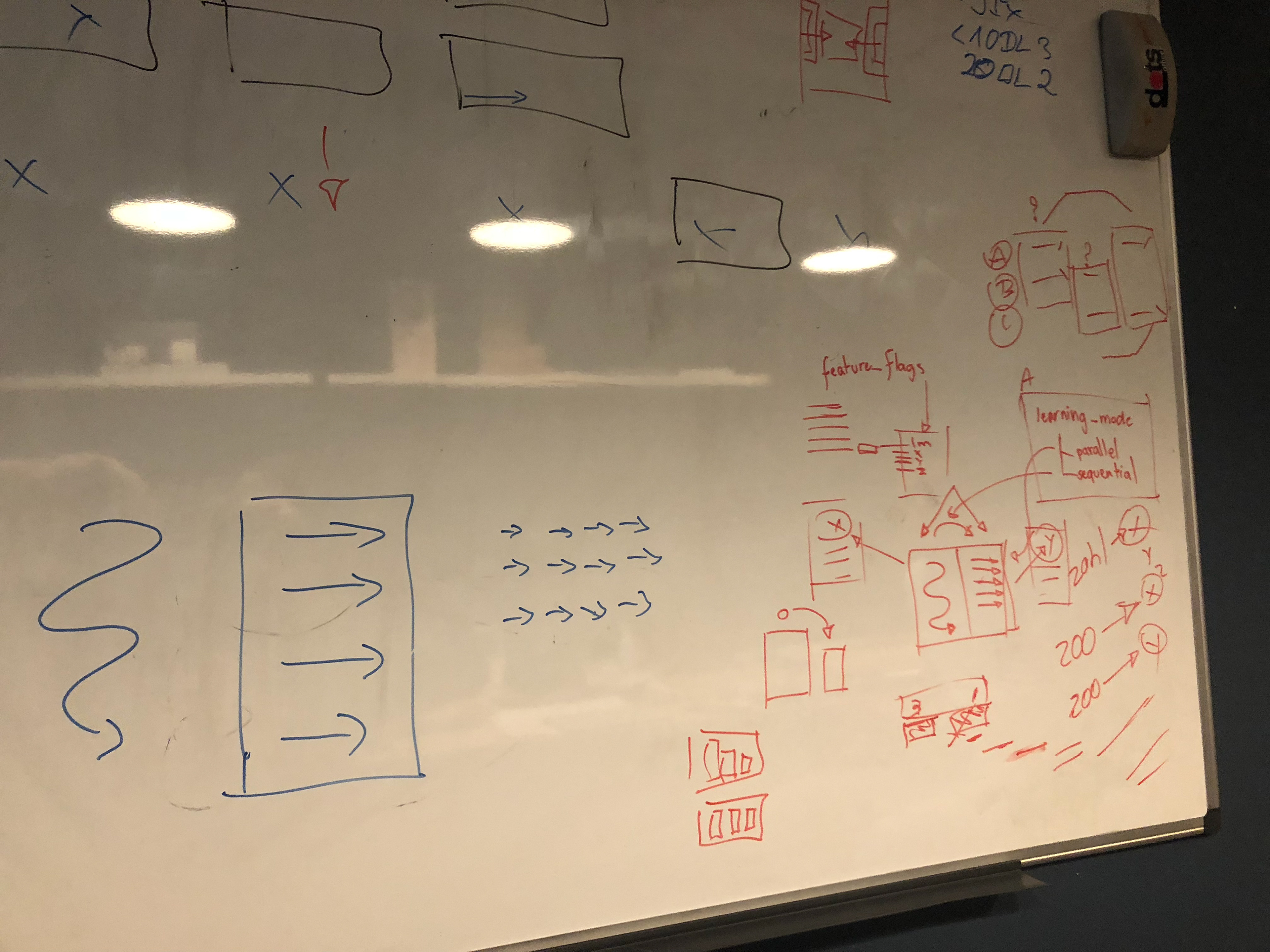 building up logic for adaptiveness 
I designed the flow and structure based on the idea of the learning performance score. If the app detects missing prerequisites or weaknesses, it makes all the complex evaluation and calculation. 
Instead of designing for the right answer, I designed a flexible system optimized for learning and optionality.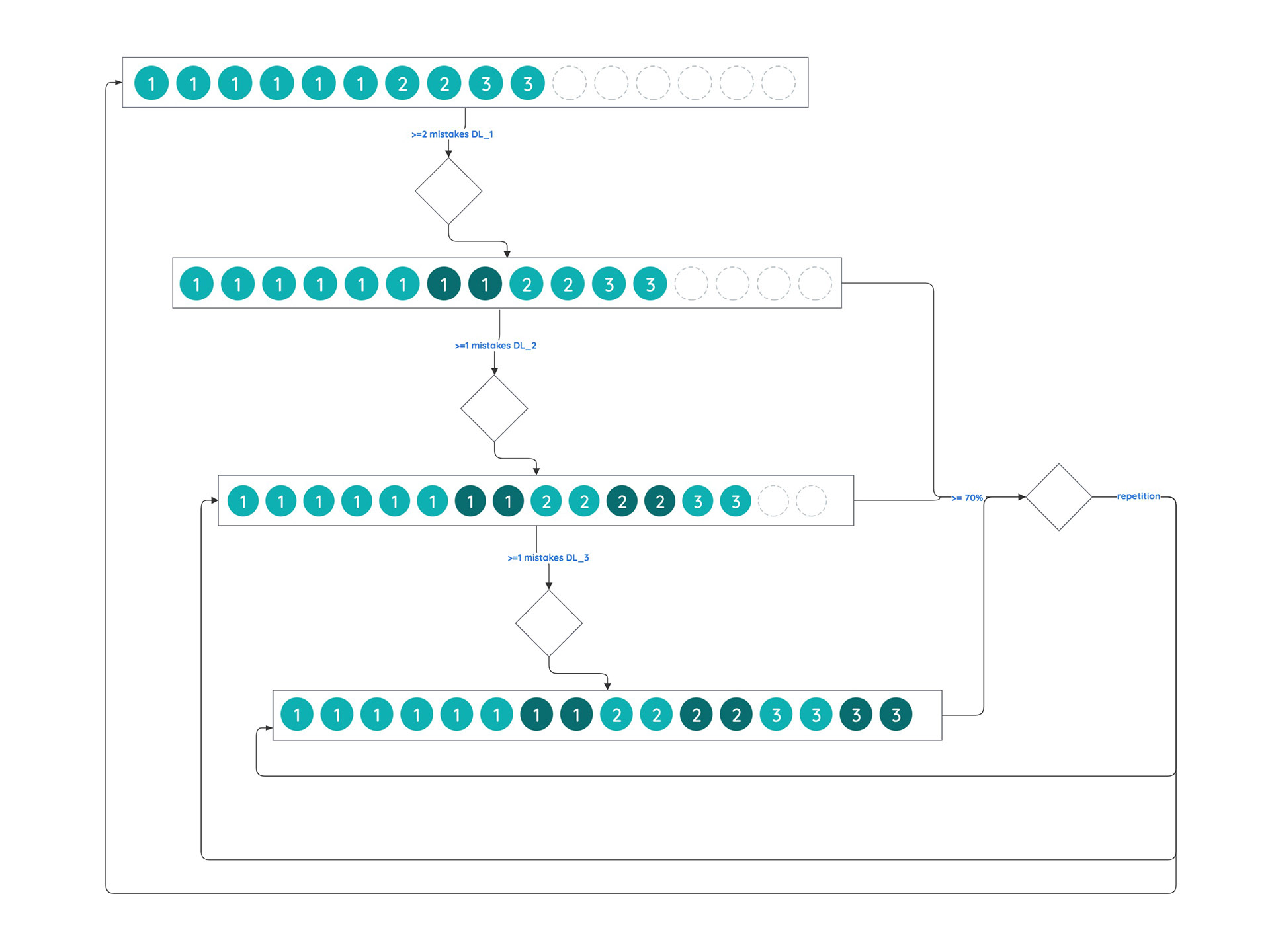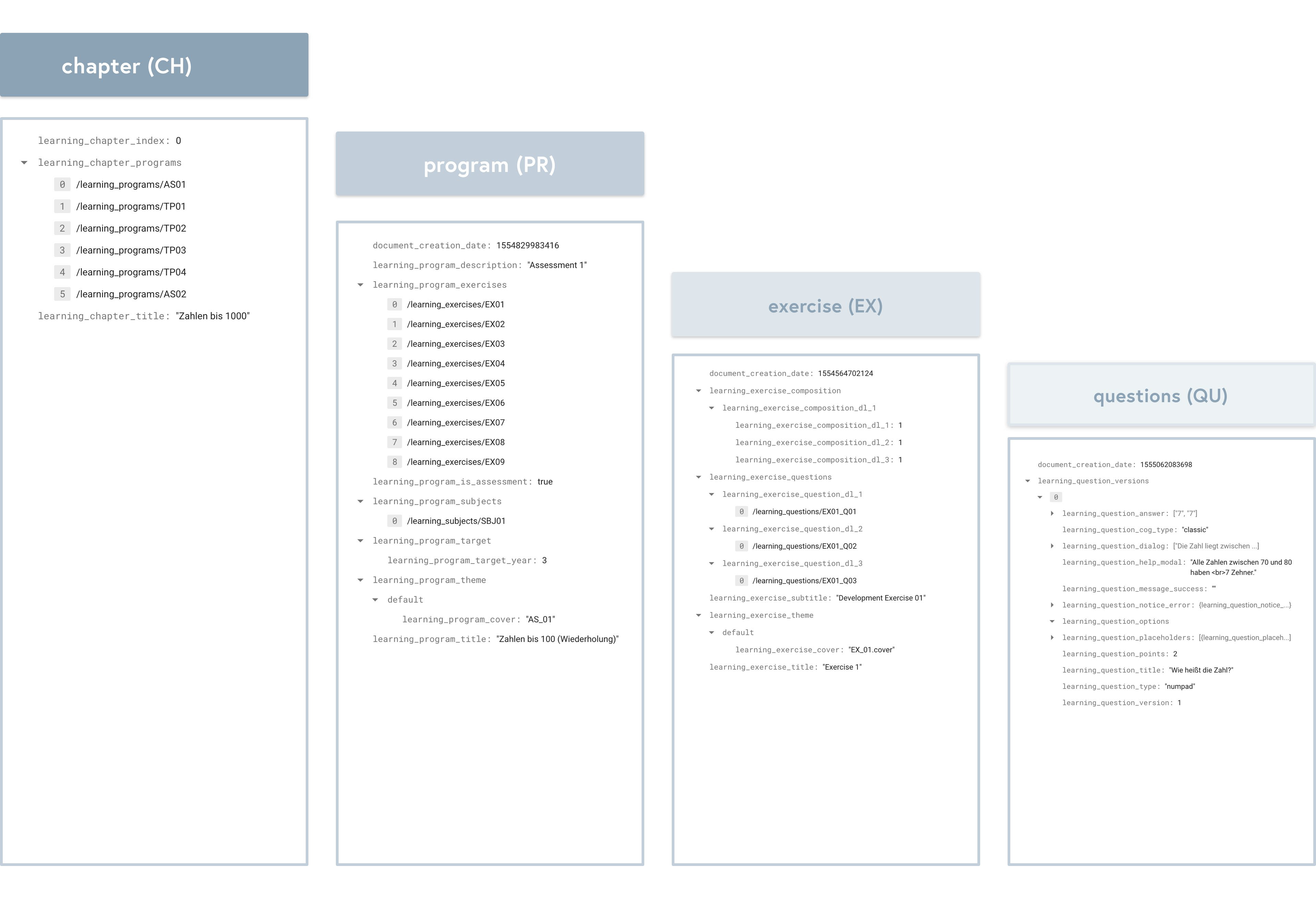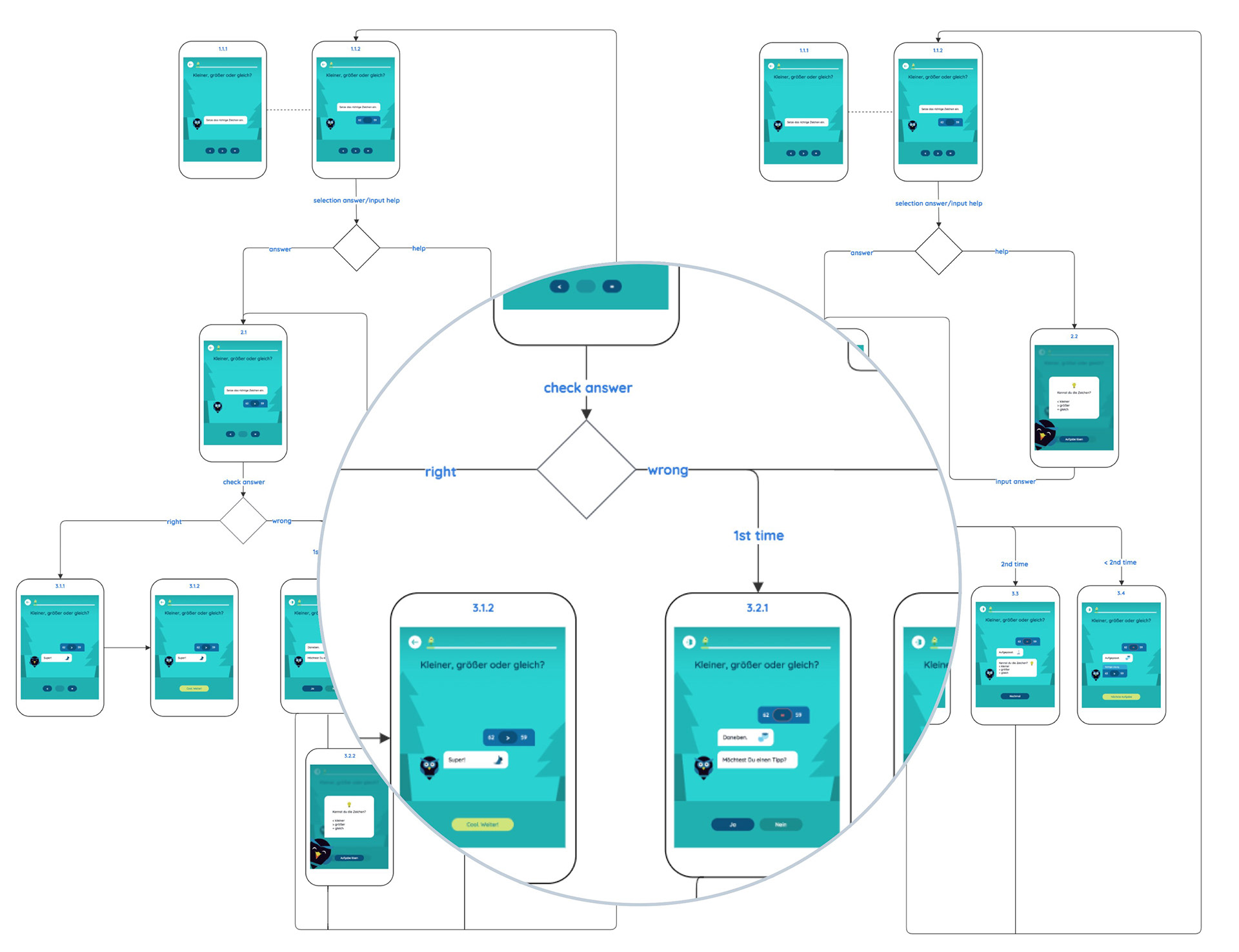 We created our first prototype
using

Proto.io

in order to make a

concept walkthrough

. This
allowed us to gain feedback on our basic design principles and use flows at a very early stage. We showed the prototype to children, teachers and also to potentials investors - we asked questions and let users comment with the
think-aloud method
. 
The concept received both positive and negative feedback. The children were thoroughly enthusiastic. The adults were more mixed opinion. However, we decided to pursue the approach with some improvements in structure and wording as we wanted to develop a good product from the children's point of view.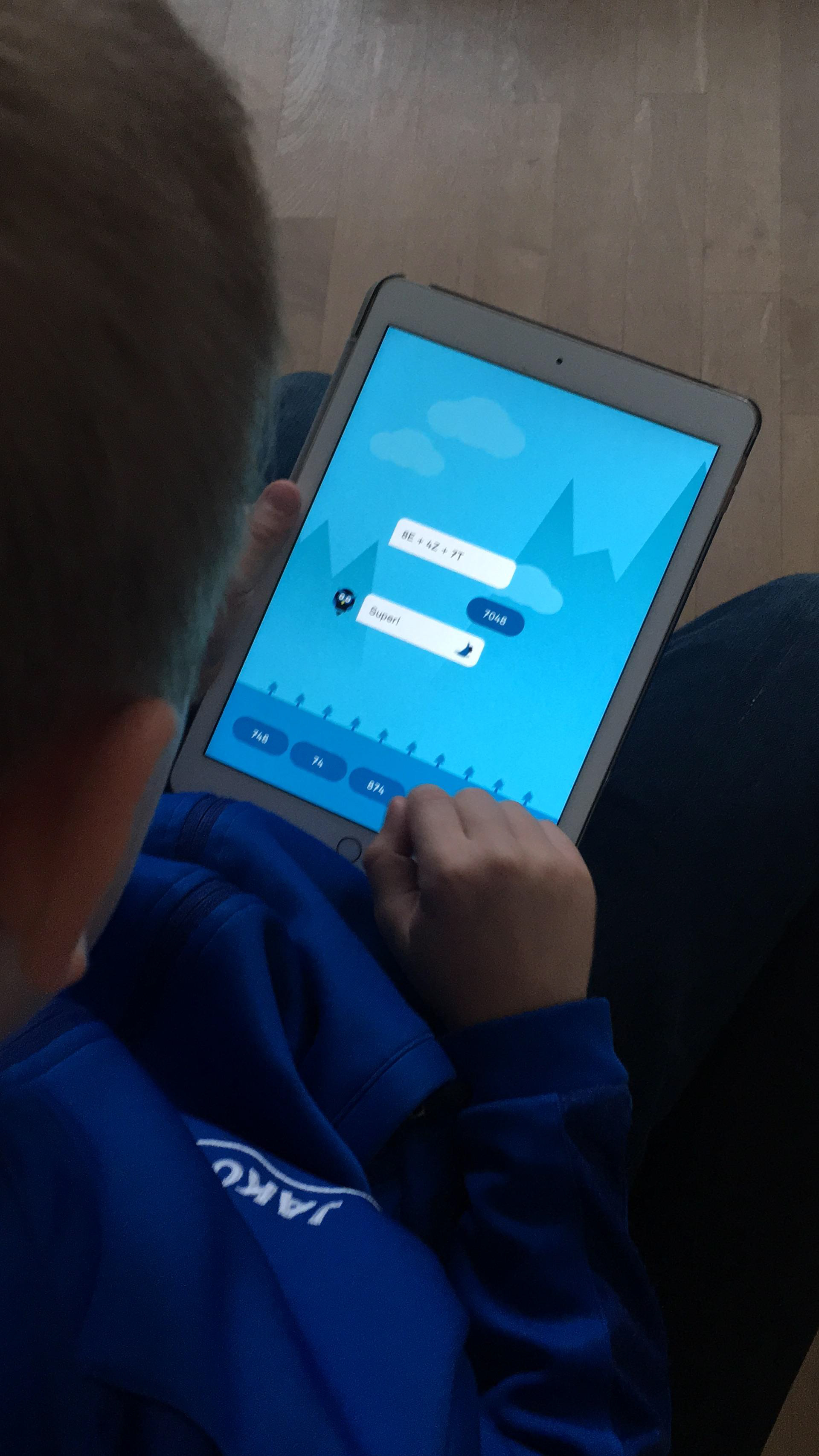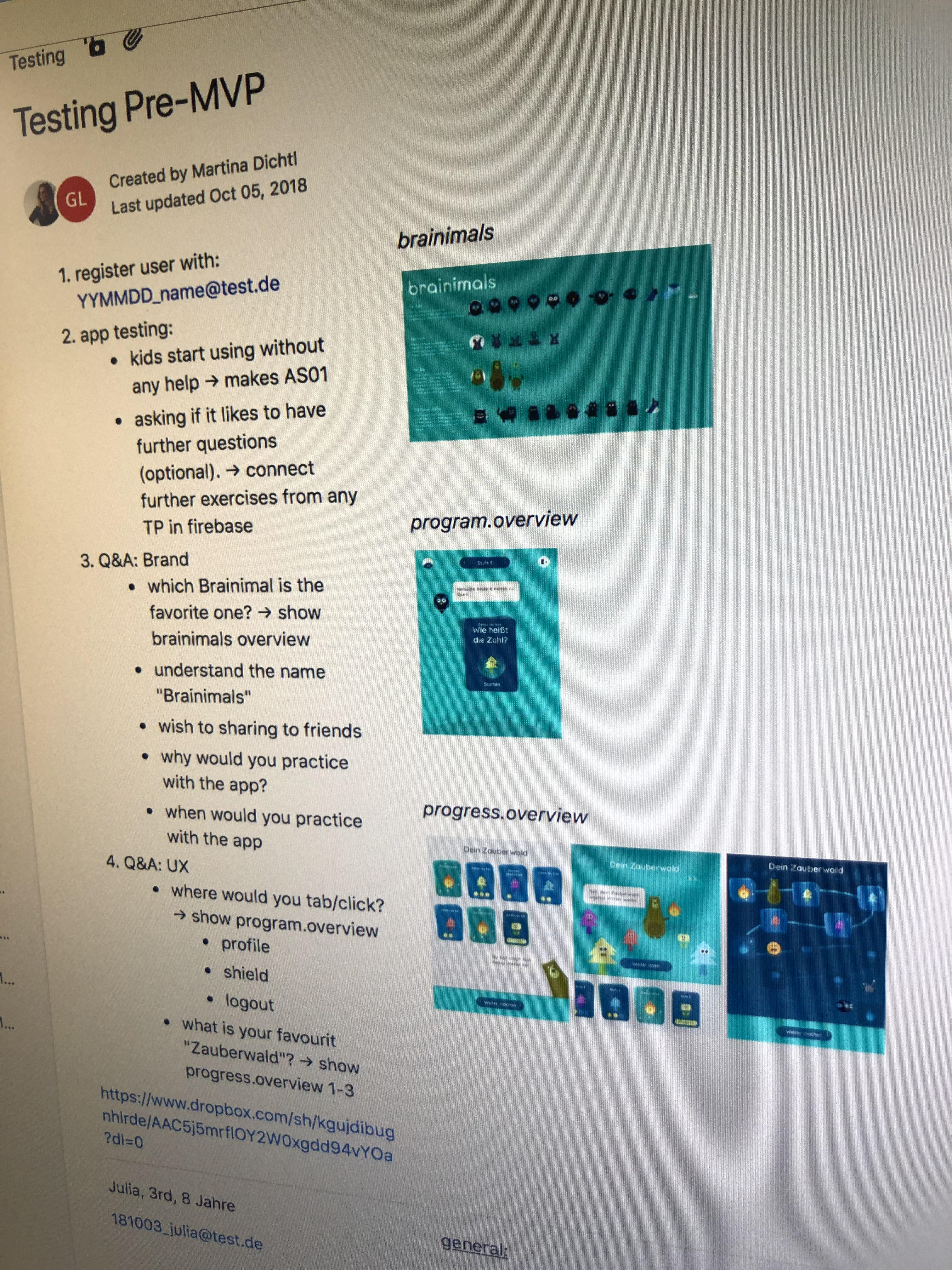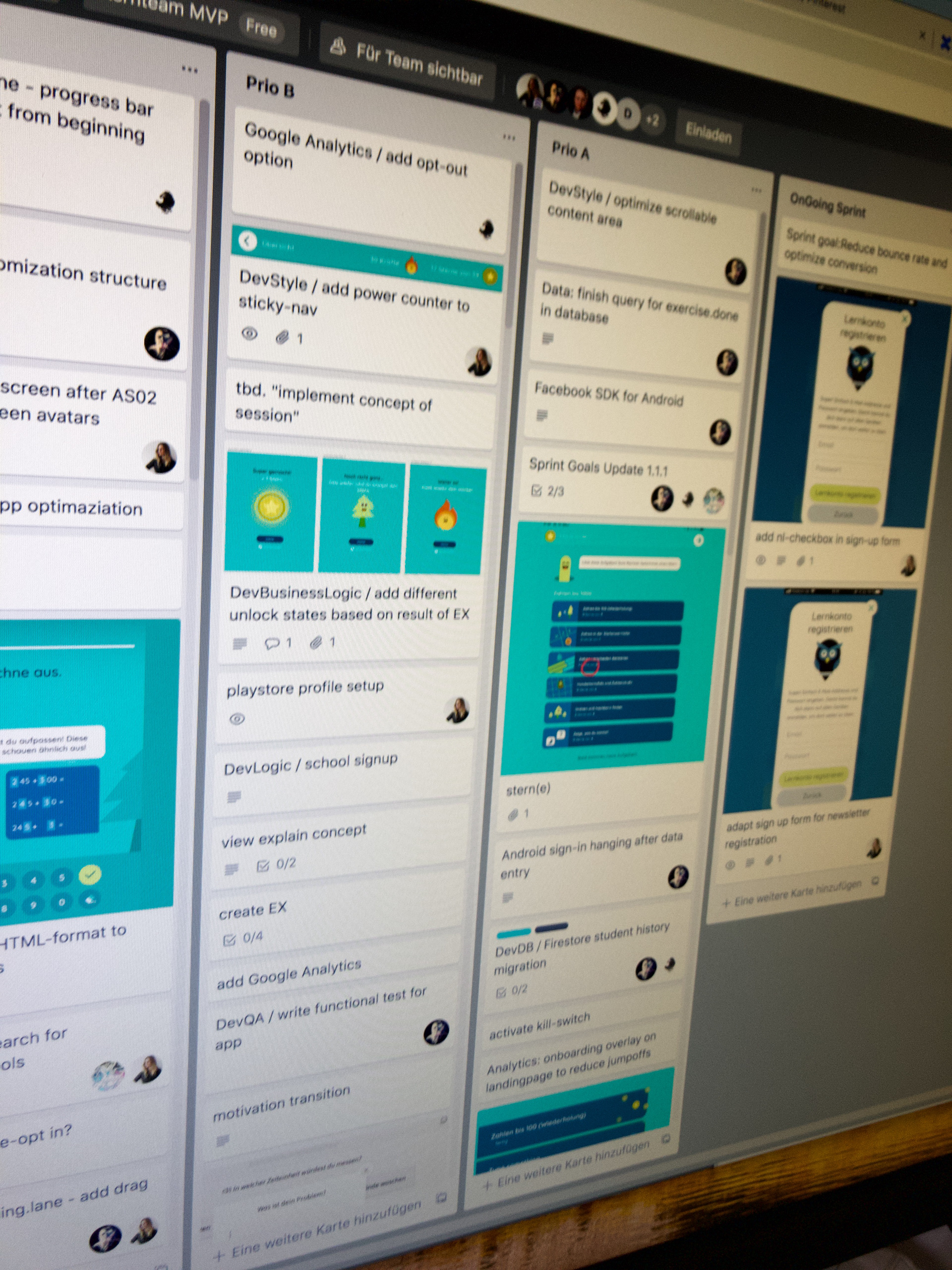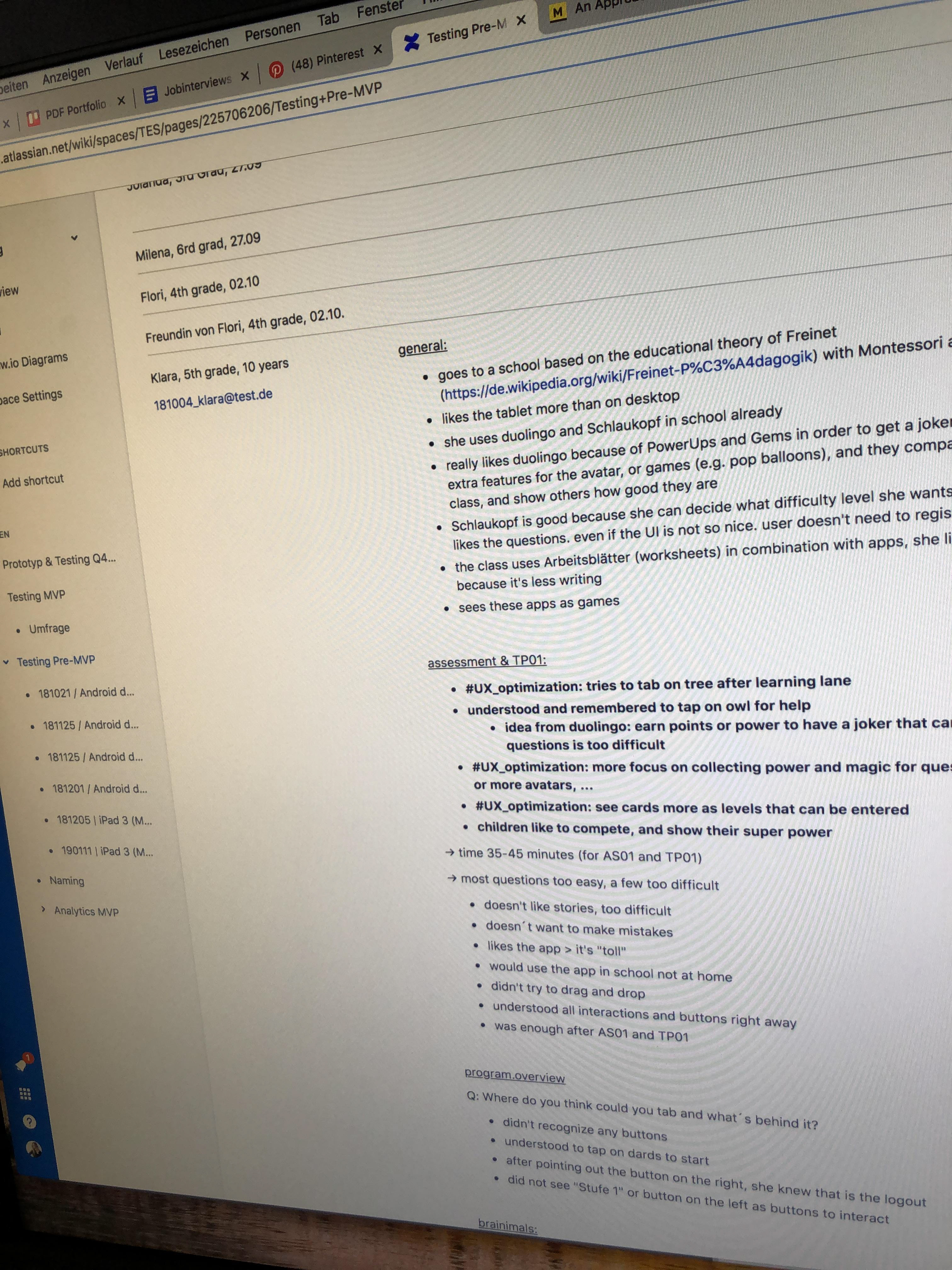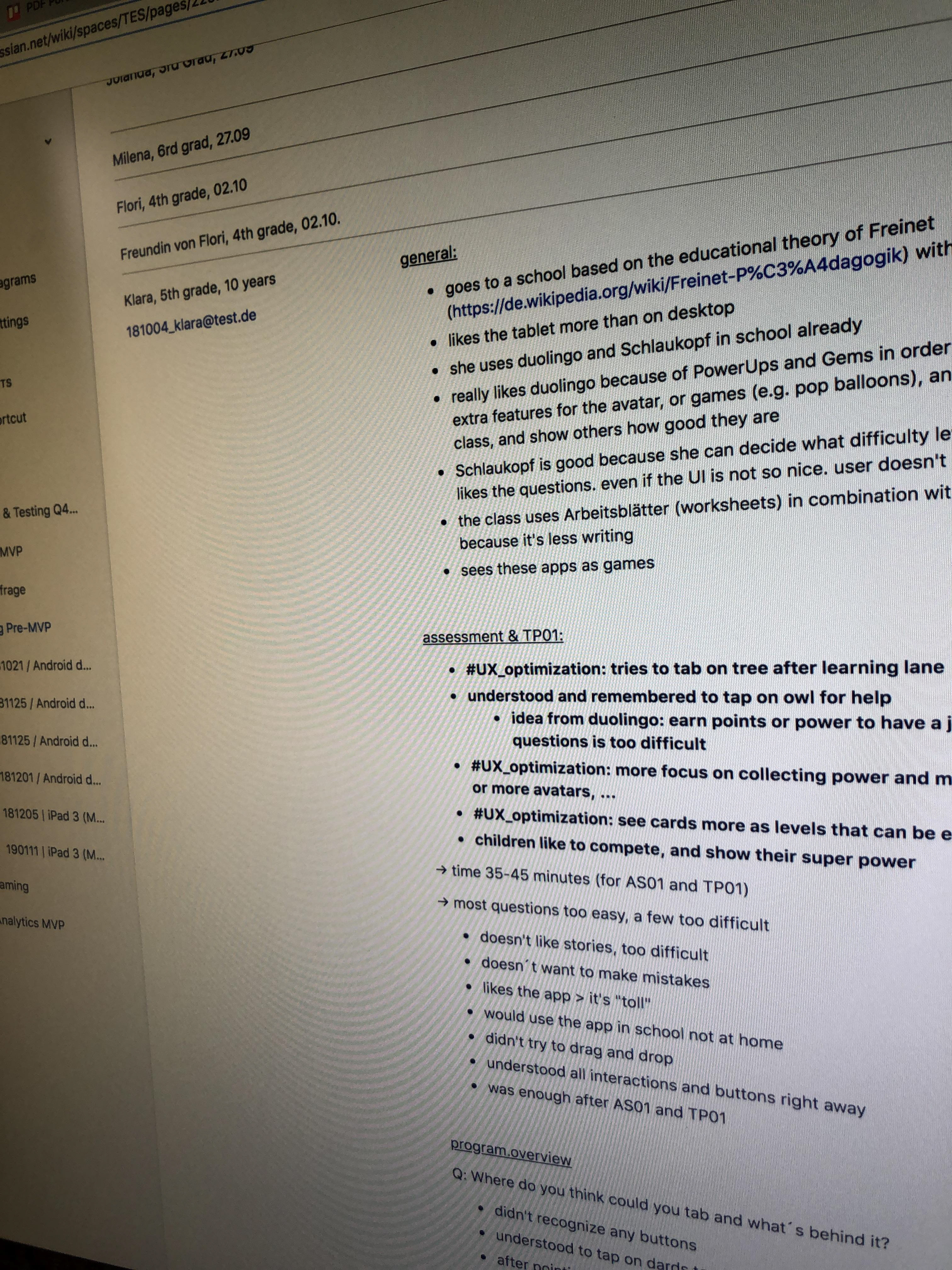 an intelligent learning-app for all platforms 
In February 2019, the Ollis App launched after 8 months of development in the DACH Market — an impressive achievement by the team, considering that it was a complete new design and build from scratch

.
After the launch we soon began to rework on the structure of the adaptive system because

A/B Testings

with our analytics

 

gave us good insights on the learning performance. We had talked to parents and teachers throughout the process. Suprisingly, they came with feedback only after the launch - probably sometimes it´s more tangible when you see the product on your on device. We continued to evolve and polish the product over the next months. 
I also made several sales funnel and app store optimization experiments. The app became more and more established in the education and kids categories of the App Store. 
Ollis has received continuous positive feedback since launch. Users have responded well to the app's playful design and features. Occasional negative feedback could be connected to a lack of compatibility current learning lessons and methods. Issues which we will further work on.  
Over 10,000 downloads after 6 months
——————————————​​​——————————————​​​​​​​​​​
1,000 Monthly Active Users
——————————————​​​——————————————
7 Minutes Average Session Time
——————————————​​​——————————————
​​​​​​​​​​
App Store's Top 100 free Eduation Apps, Top 20 free Kids Apps
——————————————​​​​​​​​​​——————————————​​​​​​​​​​
Selected by Apple as featured 'New Eduction App' in the App Store
——————————————​​​——————————————
——————————————​​​——————————————
Finalist Telekom EdTec Startup Award 2018
Klasse Lernapp! 
⭐️⭐️⭐️⭐️⭐️
"Bei den höheren Levels hat mich dann sogar selbst der Ehrgeiz gepackt 💪🏼"
Endlich Digitalisierung für die Schulen 
⭐️⭐️⭐️⭐️⭐️
"
Sehr geniale Mathe-App! Für unseren kleinen Sohn der perfekte Weg zum spielerischen Lernen. Endlich mal ein digitaler Fortschritt im angestaubten Klassenzimmer 👍
"
"Wir sind große OLLIS-Fans. Bitte auch noch Aufgaben zum Multiplizieren und Dividieren anbieten!"
Viel Spaß mit der App
 ⭐️⭐️⭐️⭐️⭐️
mein Sohn ist eigentlich Mathe-Muffel. seit ich die App runtergelassen habe, möchte er nur noch Mathe machen....  Vielen Dank! :-)